P&G increases sustainability targets around water conservation and packaging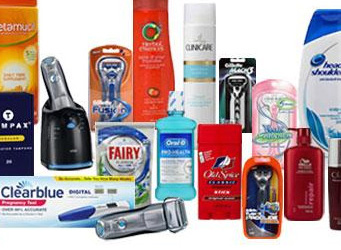 Procter and Gamble has added new water conservation and packaging sustainability goals to its list of environmental and social targets to reach by 2020.
The news follows the announcement that several large companies, including P&G's competitor Unilever, have signed on voluntary to the CDSB Reporting Framework. P&G was not involved in that group.
P&G's new goals add to a list of 14 sustainability goals outlined in 2010. They are:
Water conservation
Reducing water used in its manufacturing facilities by an added 20% per unit of production, with a specific focus on conservation efforts at facilities located in water-stressed regions, and

providing one billion people access to water-efficient products.
Packaging sustainability
Doubling the use of recycled resin in plastic packaging, and

ensuring 90% of its product packaging is recyclable or that programs are in place to create the ability to recycle it.
The company says the new water conservation goals follow water saving successes between 2002 and 2012 in which it reduced water use at its manufacturing plants by more than 70% per unit of production.
Regarding packaging sustainability, P&G says it is "raising the bar" since it is already on track to reduce packaging by 20% per unit of production by 2020.
The company's existing goals for 2020 include to have 100% of its paper packaging contain either recycled or third-party certified virgin content, to reduce packaging by 20% per consumer use, compared with the amount in 2010, and for 70% of washing machine loads to be washed in cold water.
"We are reducing the environmental footprint of our products for shoppers, our communities and the Company while still delivering the quality and performance people expect from P&G products," saya Martin Riant, P&G Executive Sponsor of Sustainability and Group President, Global Baby and Feminine & Family Care.
"We're committed to grow P&G's business responsibly. We want to create industry-leading value for consumers and shareholders while conserving resources, protecting the environment, and improving quality of life for those who need it most. P&G's growth objectives and sustainability goals are mutually interdependent."