Publicis Worldwide's new campaign wants 'Karen' to relax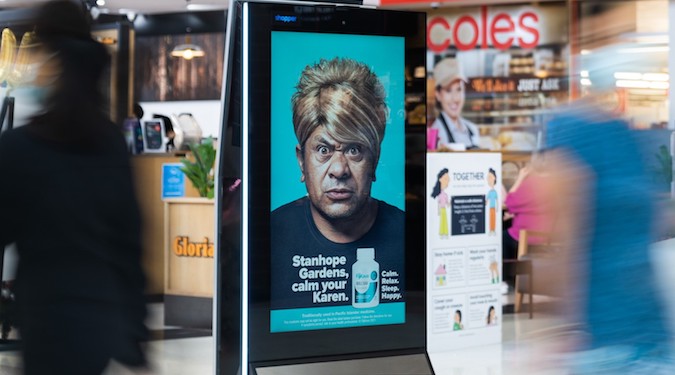 Publicis Worldwide has launched a 'Calm your inner Karen' campaign for FijiKava, Fiji's national drink of medicine and relaxation. 
The campaign coincides with the change in Australia's legislation that allows for the importation of kava in Australia from December. FijiKava has become the world's first publicly-listed Kava company based in Australia.
In a nod to the 'uptight Karen', the campaign is encouraging consumers to calm themselves and unwind by drinking kava, a drink that Fijian's have long held in high regard when it comes to relaxation, improving sleep quality and aiding muscle recovery.
"We all have an inner Karen that comes out when we're sleep-deprived or anxious – just ask my wife and kids. FijiKava can help us all keep our Karen moments at bay", says Publicise Worldwide executive creative director Ryan Petie, with the campaign's activity including OOH and radio.
FijiKava chief executive officer Dr. Anthony Noble says the change in legislation will give Australia the chance to emulate kava's success in the United States, where its skyrocketing popularity has seen 56 kava bars being opened in Florida alone, as people increasingly turn to non-alcoholic beverages and seek alternative methods to calm themselves from the stresses of everyday life.
To celebrate the open retail market of kava in Australia, the agency has set up Australia's first pop-up kava bar in West End, Brisbane, with a traditional kava drinking ceremony and Fijian Meke Dance among the celebrations, along with kava cocktails and canapés for guest media.
Further campaigns will follow in 2022, with media strategy and buying by Zenith.