QR code becomes most spoken about ad at Super Bowl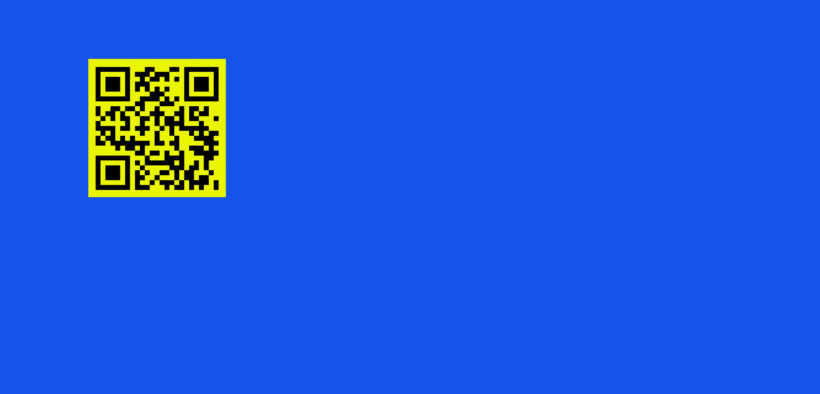 Cryptocurrency ads were everywhere at the Super Bowl. The event had even been renamed Crypto Ball in the lead up to the big game. And it was a crypto ad that got people talking.
Among the beer, crisps, fast food and home loan ads, Super Bowl LVI had a new player. Crypto ads. The internet currency made its way to the biggest advertising event in 2022. 
Where crypto trading company FTX employed the comedic styles of Larry David, Coinbase took a different approach. Combining technology from yesterday with technology from today, the crypto exchange platform's simple 60-second spot was powerful.
Replicating the old DVD screen, with the famous bouncing icon, Coinbase did much the same. But, rather than the iconic DVD logo, it was a QR code. Bouncing around the screen, the QR code changed colours like its inspiration. 
Bringing back the QR code
Prior to the pandemic, the QR code was a dying technology. Often walked past or looked over, the QR code was rarely used. But, with contact tracing, ever-changing rules, and check-ins becoming part of our daily lives, so did QR codes. Coinbase understood the immediate reaction to scan the code. We didn't have to scan it, but who wants to not know what's on the other side?
If there's one thing we don't want to do is not understand the joke. We could've easily ignored the bouncing QR code. But, as it bounced from corner to corner of our screens for 55 seconds, the temptation became too much. And it was too much for 20 million people. 
The Coinbase website, which was where the QR code directed to, crashed. The overwhelming response was exactly what the business wanted.
Check the spot out below, but be warned: it's 55 seconds of a QR code. And a very successful one at that.