Radio ad revenue steadies but still down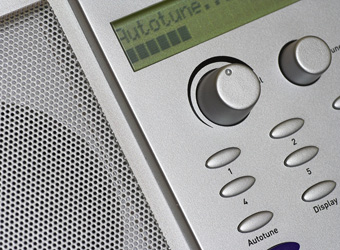 Radio ad revenue fell 3.2% year on year during October for the five metropolitan commercial radio markets.
Despite being down on October last year, Commercial Radio Australia's (CRA) latest figures herald somewhat of a stabilisation following a disastrous September which recorded a year-on-year decline of 7.5%.
However, ad revenues for the month were down in all markets except Adelaide, with Sydney and Brisbane recording the largest drops, both down 4.2%, followed by Melbourne, which fell 3.2%, and Perth, which dropped by 2.3%.
Chief executive officer of Commercial Radio Australia, Joan Warner says October may be an improvement on September but still reflects a "softer" market since the middle of the year.
"Results for the past few months reflect the challenges facing all media in a tough trading environment," Warner says. "Some markets are more patchy than others and both first quarter and monthly figures reflect this trend."
Total ad revenue for October across the five metropolitan markets combined was $61.967 million. Revenues across the five markets were:
Sydney $18.704 million (down 4.2%)
Melbourne $18.820 million (down 3.2%)
Brisbane $9.971 million (down 4.2%)
Perth $8.466 million (down 2.3%)
Adelaide $6.004 million (up 0.4%).
For the financial year to date, revenue fell 3.5% to a total of $228.628 million across all markets combined.
Collected by Deloitte, the figures report total metropolitan radio revenue received for each calendar month and include all direct and all agency revenue.