Rekorderlig cocktail brand extension canned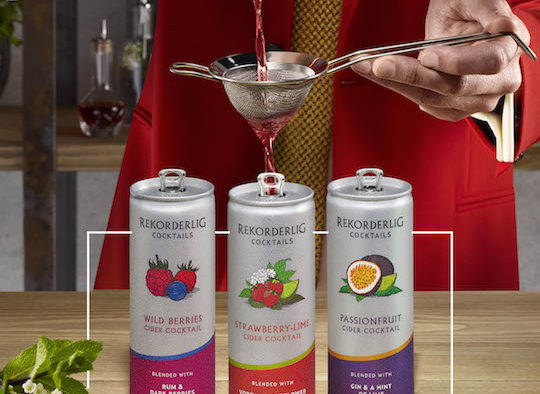 Rekorderlig cocktail cans are being voluntarily withdrawn from shelves after an issue that compromises product quality was identified.
Cider brand Rekorderlig's latest product, a range of cocktails in a can it released last month, has been voluntarily withdrawn from sale.
A small manufacturing defect in the cans supplied for the Rekorderlig Cider Cocktail range has resulted in 'off-flavours' being detected in some drinks.
A release from Coca-Cola Amatil makes it clear the defect poses no health risk, the withdrawal is temporary, and the decision was made to 'put quality first'.
Retailers have been asked to withdraw cans from shelves and await replacement stock. No other Rekorderlig products have been affected.
"Rekorderlig has a reputation for quality and consumer experience, it is therefore of paramount importance to us that whilst this poses no health risk to consumers, we have made the decision to temporarily withdraw Rekorderlig Cocktail Cans from sale," said Henrik Dunge, CEO of brand owner AB Åbro Bryggeri.