Researching the researchers: are we getting it right?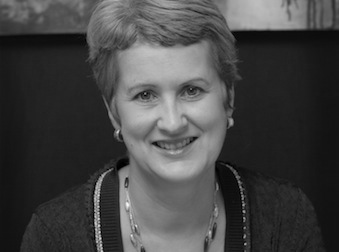 This guest post is authored by Karen Johnston, director of Stable Research, which recently conducted a survey into the research methodology preferred by participants.
If people are enjoying something they are going to be more engaged. Just like other sectors that continue to focus on technology to achieve greater efficiencies, the market research industry is increasingly drawn to online research as a quick, easy and efficient way to capture, interact and engage with panel members.
But, does online truly offer the best solution in terms of providing an experience that respondents actually enjoy, particularly for qual? Are we getting as much out of online groups or communities as we could in comparison to in-person focus groups?
Research we recently conducted, and was analysed by McNair Ingenuity, suggests that while online is now widely accepted as commonplace, lower enjoyment levels could in turn lead to lower levels of engagement, principally for qualitative research.
We surveyed 10,000 of our respondents to find out what they actually liked and disliked about their engagement with the market research community in terms of survey design, incentives, preferred forms of research and favoured topics.
What respondents don't enjoy
Our respondent survey found that top market research turn-offs included completing qualifying questionnaires and never being contacted again, completing surveys and failing at the end and irrelevant and repeat questions. Two in five felt that incentives for online surveys were too low and the least enjoyed forms of market research were street intercepts and computer assisted telephone interviewing.
Timing also trumps incentives when considering whether to participate.
Enjoyment equals engagement
In contrast, highest on the enjoyment list were focus groups and in-depth research.    People attended research mostly because they enjoy giving their opinion in a group or face to face environment. Incentives were also more important for younger married couples with no children, and females are more likely to be interested in finding out more about new products and services than males.
These findings are particular relevant for qual research development. Regardless of the propensity for online research participation, people actually really enjoy getting together in person as a group to discuss things and to give their opinion.
What they like to talk about
We found that FMCG and health were the most interesting research topics, especially for females. Topics like media, government and social issues were of more interest to men, and food, health and other grocery items were of more interest to women.
Designing the future
There's no doubt that online participation continues to grow with 84% of survey respondents having previously completed an online survey. At the same time groups remained stable and in-depth, phone and street participation declined.
I have no doubt that technology will continue to develop to improve engagement for qual research. The survey findings suggest that for qual in particular, there is a need to continue to focus on the development of online tools, apps, online focus groups and surveys that create the same or a similar 'face to face' experience but in new and engaging ways.