Retail growth comes to grinding halt amid rate cut uncertainty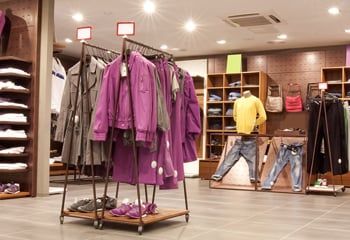 Retail growth came to a grinding halt in October with sales coming in at exactly the same level as in September.
In the lead up to Christmas, the 0.0% month-on-month result points to a climate where consumer spending is still supressed by a range of pressures. Compared to last year, October showed marginal growth of 3.1% — small comfort for retailers, according to executive director of the Australian Retail Association (ARA), Russell Zimmerman.
"It's clear from the figures that there needs to be an interest rate cut today in order to stimulate consumers and ensure any available cash is put into their pockets in the lead up to Christmas," Zimmerman says.
Month on month, most retail sectors remained flat during the period, apart from food retailing which grew 0.9% and household good retailing which dropped by 1.6%.
Year on year, the month of October performed slightly better than last year, with cafes, restaurants and takeaways up 5.4%, food retailing up 5.0%, clothing, footwear and personal accessory retailing up 3.2%, department stores up 2.8% and other retailing up 1.5%, while household goods was the only sector to decline, down 1.5%.
Zimmerman believes October's rates cut wasn't passed on swiftly enough by the banks the rate hold in November combined to make spending unsustainable for consumers.
"Two weeks ago, the ARA estimated shoppers would bag $41.2 billion in Christmas presents before Christmas Day, which is a 3.9% rise on last year's spend in the same period," he adds.
"Consumer confidence is somewhat shaken at the moment, with bills rushing in as a result of costs associated with utilities, the carbon tax and other pressures on household budgets.
"Many retailers have started Christmas trading feeling positive about what they can bring to their customers and having invested in offering the best possible shopping experience — the investment is a leap of faith as they wait with bated breath for key regulatory changes and sensible decisions regarding monetary policy."