Trend report: Tech dichotomy creates hunger for both virtual and real world experiences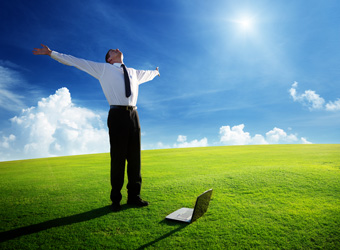 Technology will be embedded into everyday objects, smartphones will become as much a part of our identity as our fingerprints and retail will venture beyond bricks and clicks in 2013 – a reality that consumers will both reject and embrace, JWT forecasts.
In its eighth annual trends report, the marcomms agency predicts that the rapid advance of technology will see it embedded into everyday life more pervasively, creating infinite avenues for personalisation while also creating opportunities for brands to connect in more human ways.
"In our forecast of trends for the near future, new technology continues to take centre stage, as we see major shifts tied to warp-speed developments in mobile, social and data technologies," says Ann Mack, director of trendspotting for JWT.
"Many of our trends reflect how businesses are driving, leveraging or counteracting technology's omnipresence in our lives, and how consumers are responding to its pull."
JWT expects everyday objects, from eyeglasses to socks to bikes, to become smart helping us to measure, navigate and augment the world. At the same time, the smartphone will become a "de facto fingerprint" as it evolves into a wallet, keys, health consultant and more, to become a reflection of our identity all in one place.
The explosion of data that will result from this pervasive digitisation will afford brands the opportunity to proactively personalise offers and communications more precisely, the report says. "As we generate more data than ever and as data analysis gets more sophisticated, brands will be able to predict what a customer needs or wants. Predictive personalisation will result in very precise offers and communications."
But what technology gives people with one hand, it takes with the other – creating another opportunity for brands to give something real world experiences back. The theme of de-teching from last year's report has been expanded upon to encompass a need for sensory stimulation, as people's lives become more virtual. Brands will look for more ways to ramp up stimuli, to create more poignant products and experiences, the report predicts.
Ten trends have been identified by the trendwatcher, with some of the other key shifts being:
Everything is retail: Shopping is shifting from an activity that takes place in physical stores or online to a value exchange that can play out in multiple new and novel ways. Since almost anything can be a retail channel, thanks largely to mobile technology, brands must get increasingly creative in where and how they sell their goods.
Peer power: As the peer-to-peer marketplace expands in size and scope – moving beyond goods to a wide range of services – it will increasingly upend major industries from hospitality and education to tourism and transportation. For example, peer-to-peer lodging companies, such as Airbnb, Wimdu and 9flats, are challenging traditional hotels by enabling consumers to host travelers in a wide variety of often unique and affordable accommodations, from couches to rooms to full homes.
Going public in private: In an era when living publicly is becoming the default, people are coming up with creative ways to carve out private spaces in their lives. Rather than rejecting today's ubiquitous social media and sharing tools outright, we're reaping all the benefits of maintaining a vibrant digital identity while gradually defining and managing a new notion of privacy for the 21st century.
Play as a competitive advantage: Adults will increasingly adopt for themselves the revitalised idea that kids should have plenty of unstructured play to balance out today's plethora of organized and tech-based activities. There will be a growing realisation that unstructured time begets more imagination, creativity and innovation – all competitive advantages. For example, Spacious, a recently formed organisation in Washington, D.C., champions the idea of adult play and has sponsored events such as an 'adult recess' that included pie-throwing and games of Twister.
The report also predicts that as stress gets more widely recognised as a serious and costly issue, governments and brands will ramp up efforts to prevent or reduce it. It puts a spotlight on health, with two separate trends examining the rising awareness around the impact of stress and happiness on well-being and how businesses are addressing it, in recognition of the fact that happiness and health go hand in hand.
JWT's '10 Trends for 2013′ is the result of quantitative, qualitative and desk research conducted throughout the year across more than two dozen markets.