News Corp's tablet only The Daily to close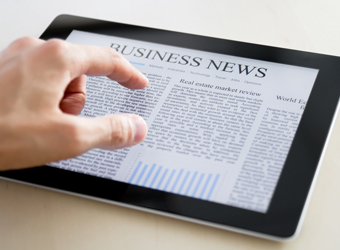 News Corp's tablet-only newspaper venture The Daily is to close its doors after failing to capture a large enough audience to sustain its operation.
Chief of the global media giant Rupert Murdoch announced the closure of the paid subscription title for December 15, the AFP reports.
The Daily launched in February 2011 as a new model for the news industry to tackle changing media consumption habits. It was as sold through Apple's App Store and iTunes for US99c a week or $US39.99 a year.
Analysts put the publication's failure down its limitation to one platform in an age where readers like to graze on news across different screens. It was also published once a day, failing to take advantage of the digital mediums ability to provide breaking news as a day unfolds.
Digital media specialist at the Poynter Institute, Jeff Sonderman, says research has shown tablet owners are 'digital omnivores' who consume media seamlessly across tablets, smartphones, PCs and print publications. "To serve them news on only one platform is not satisfying," he wrote in a blog post.
The Daily was believed to have around 100,000 paying subscribers, well below the 500,000 Murdoch said it would need to break even.
The title was initially designed to work exclusively on iPads, and was only later made available on some Android devices and smartphones. Too heavy a reliance on Apple is also noted as a reason for its demise.
Murdoch also announced to staff that plans to split News Corporation into separate companies covering publishing and entertainment were to go ahead. The publishing operation, which includes News Limited in Australia and the company's 50% ownership of Foxtel, will retain the name News Corporation, while its film and TV assets will be consolidated under the name Fox Group.