Retail sees modest sales rise, but clothing and department stores struggle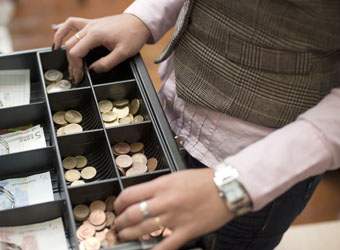 Retailers notched a modest boost in sales during March with a 0.9% month-on-month and 3.7 percent year-on-year increase, according to ABS retail trade figures released yesterday.
Following a month-on-month rise of 0.3% in February, sales have buoyed slightly but clothing retailers and department stores continued to struggle with soft sales keeping the overall sector down.
Executive director of the Australian Retailers Association, Russell Zimmerman says the weak growth in key discretionary categories shows relief for both business and consumers is still needed.
"Despite some welcome news of an increase in consumer spend, the category breakdown shows confidence hasn't extended to discretionary spend, with year on year growth across the clothing and footwear as well as department store categories still weak and below the rate of inflation," Zimmerman says.
"Retailers will be looking for further interest rate cuts over the coming months with even more taxes and charges expected to hit both retail and consumer confidence," according to Zimmerman, who also calls for the Federal Government to exercise restraint with today's budget to allow the Reserve Bank room to move.
Food continues to buoy up the sector, with growth in food retailing, and cafes, restaurants and takeaway food coming again this month. The former posted a 0.9% increase month on month and 4.1% increase year on year, and the latter recorded jumps of 2.0% month on month and 7.6% year on year.
Clothing, footwear and personal accessory retailing was up 1.6% on February and 0.4% on March last year, while departments stores increased a modest 0.7% month on month and 1.4% year on year.
Other retailing, which includes miscellaneous retailers and online players, was sluggish month on month, up by only 0.5% but recorded strong year-on-year growth of 6%.
The state which was the largest contributor to the rise month on month was New South Wales (1.2%), followed by Victoria (1.3%), Western Australia (1.2%), South Australia (0.6%) and Queensland (0.2%).
Zimmerman adds that retailers wait with baited breath for today's budget announcement. "The hope is the 2012-13 budget to be announced [8 May] will boost retailers through tax and red tape changes for both consumers and business which will cause further retail sales growth," he says.
"Retailers will be hoping any attempts to reach budget surplus won't be achieved through extra taxes or charges on consumers at a time when spend needs to be stimulated not stifled."