Retailers responding to 'showrooming' by slashing prices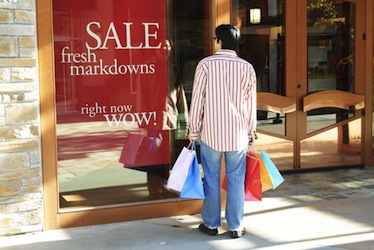 Retailers are continuing to struggle with pricing in the face of 'showrooming', whereby their physical retail stores are relegated to the status of catalogues as consumers browse products in-store then search for the best price online.
The practice is highlighted in the case of American consumer electronics retailer, Best Buy, whose recently departed CEO announced a few weeks ago that the chain would be closing 50 stores this year, owing in part to the showrooming trend.
Cosmetics retailer Sephora announced recently it would fight the 'Amazon Effect' by relaunching its website and implementing a new mobile application. Sephora senior vice president Julie Borntein said in a release, "Digital is a must for the future of retailing. With the social, digital, mobile and website updates, we're giving our clients the most customisable experience in the beauty industry, and connecting clients with our experts in the ways that are most relevant to them."
Target's new strategy has been to quadruple the number of products available online and focus on selling more exclusive lines, while Walmart staff now recommend shoppers visit its online store if they can't find products and, significantly, online sales are attributed to the sales of the physical store closest to the online customer.
A former Best Buy CIO has suggested it follow a tech path similar to Sephora, while other analysts are quick to point out that Best Buy is lacking in areas that physical retailers still hold exclusively: face-to-face customer service. In-store customer service has been identified as one area in which bricks and mortar retailers can differentiate themselves from the online competition, yet recent research suggests retailers are focusing heavily on price discounting in an effort to woo consumers.
"Retailers have opted to become more promotion-oriented than ever. Rather than treating price as 'table stakes', retailers have instead engaged in a new 'race to the bottom," writes Nikki Baird and Paula Rosenblum of Retail Systems Research (RSR) after surveying 70 retailers on their pricing challenges, opportunities and technology plans.
RSR found that a growing number (67%, up from 46% in 2010) of retailers view consumer price sensitivity as a top-three business challenge.
A third of respondents indicated their pricing plans have been damaged by price transparency across channels, with 21% returning to a single price across channels –  double the number from one year ago.
The researchers expected to see strategies emerging as retailers respond to consumer price sensitivity, but were disappointed. They recommend avoiding the 'race to the bottom', warning that in this era of price transparency, pricing is no longer a product attribute, but central to brand and business strategy.