Top10 uses of Pinterest by brands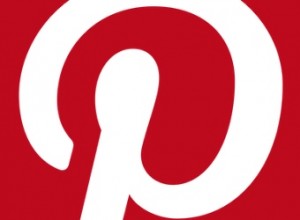 After the news last week that Barack Obama joined Pinterest, the burgeoning social network got another shot in the arm and some extra mainstream street cred. The one-year-old social network is now shaping up as a platform suitable for a variety of categories and goals. With 360,000 Australians signed up to the site, it's emerging as an effective tool for social shopping, crowdsourcing, affiliate linking and generating engagement, particularly around culture and lifestyle related topics.
In the name of inspiration and in no particular order, Marketing brings you ten uses of Pinterest by brands (a President is a brand these days, right?), that are leveraging the social network's unique capabilities.
Signalling that Pinterest is no longer just a place for female-focussed brands, US President Barack Obama joined the social network last week as part of his 2012 presidential election campaign. At time of publishing, the President's Pinterest account had racked up more than 12,500 followers and has pinned 92 images onto boards including 'Obama inspired recipes', 'Pet lovers for Obama', 'Just the facts' (with infographics and videos), 'Obama 2012 in action', 'The First Family', and even 'Obama art'.
Presumably, Pinterest was picked as a fit for Obama due to the visual nature of presidential campaigns. It's a great way for the administration's social media team to document unfolding stories from the campaign trail.
Kimberly-Clark Australia, Kleenex Cottonelle 'Pin to Make a Difference'
Pin to Make a Difference is an event aimed at educating mums on making a sustainable difference in the home. The event aims to bring mothers together at Doltone House in Sydney on May 2, alongside a panel of experts, Kleenex partners and an unnamed personality to share sustainable household tips.
The initiative is designed to complement the Kleenex Cottonelle 'Love Your Forests' TV campaign and further awareness of Kleenex Cottonelle's Forest Stewardship Council (FSC) accreditation. WWF's Love Your Forests campaign logo and imagery of Borneo's orang-utans will be used in the campaign to drive home the sustainability message.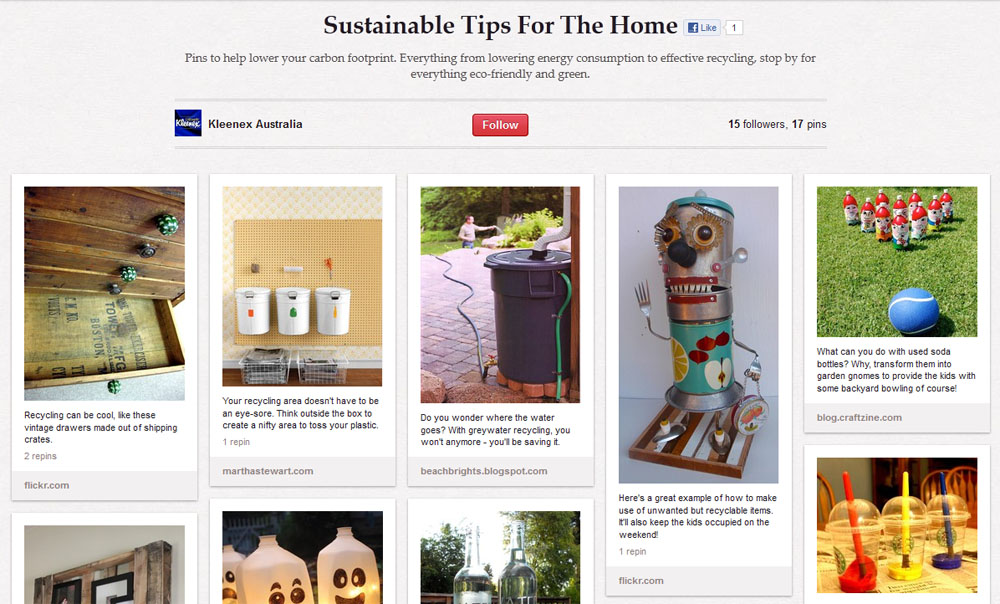 U.K. website Confused.com, best known for comparing car-insurance rates, launched a campaign against the apparently serious road safety issue of women driving in high heels.
To highlight the dangers of driving in heels, Confused.com developed a video showing a woman walking along a street in towering black heels and short skirt, to the admiration of male passerbys. The allure quickly turns to embarrassment for the woman when she gets behind the wheel and bunny hops out of the parking lot.
The video (shown below) then drives viewers to the Pinterest competition for a pair of 'Butterfly Twist' foldable flat shoes which asks people to post a picture to the driving in heels compeitition board of themselves wearing their most preposterous footwear.
If you can't see the videos below, refresh this page.
Kotex, 'Women's Inspiration Day'
'Women's Inspiration Day' identified 50 'influential' women on Pinterest and sent them an individualised gift based on the content of their pin boards. From the 50 gifts that were sent out, the video below claims that almost 100% posted about their gift, creating 2284 interactions and 694,853 impressions. Pinterest was chosen as the best platform for the campaign, created by Israeli agency Smoyz, due to high participation rates among style and design conscious women. The campaign is a nice example of using the influential few to spread a positive message about a brand via social media.
Etsy is the embodiment of a social commerce strategy and was one of the first to add Pinterest to their social media strategy. The etailer uses its boards to help people surface interesting and innovative products as well as put together guides for certain occasions such as weddings, Easter and other holidays and Valentine's Day.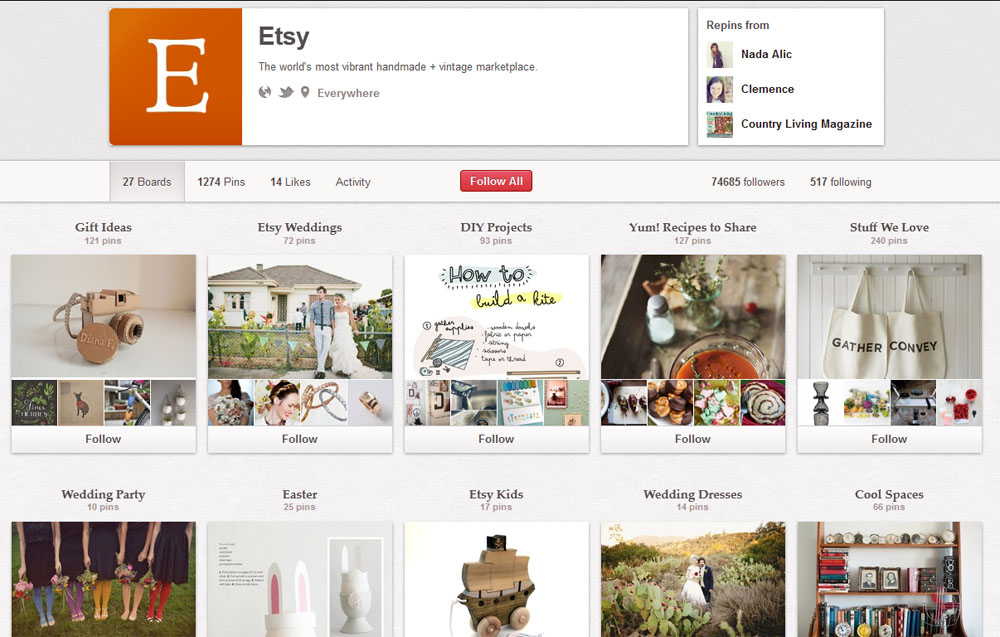 Another prominent etailer, ASOS, has been on Pinterest since its early days, using boards to promote themselves as a fashion leader. There are multiple boards from fashion shows, style guides and iconic products that style fans can engage around. The company also ran a simple campaign – the 'ASOS Steal' – which asked fans to repin a flyer to go into the running for a gift voucher.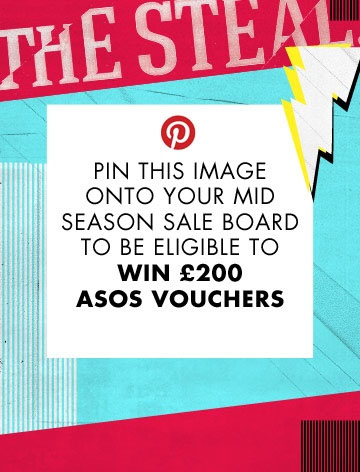 American fashion retailer GAP uses its Pinterest account to promote its product range and provide inspiration for purchasing their products. Boards have been set up around different product ranges, and lifestyle related content posted to encourage people to engage in that particular activity. For example, the fitness range is promoted alongside fitness lifestyle content on the board 'GapFit: Motivation to Get Fit' which features products, food and music to assist with health and fitness. There are also boards for the GapKids range, gift guides, a new range of khakis and new season collections.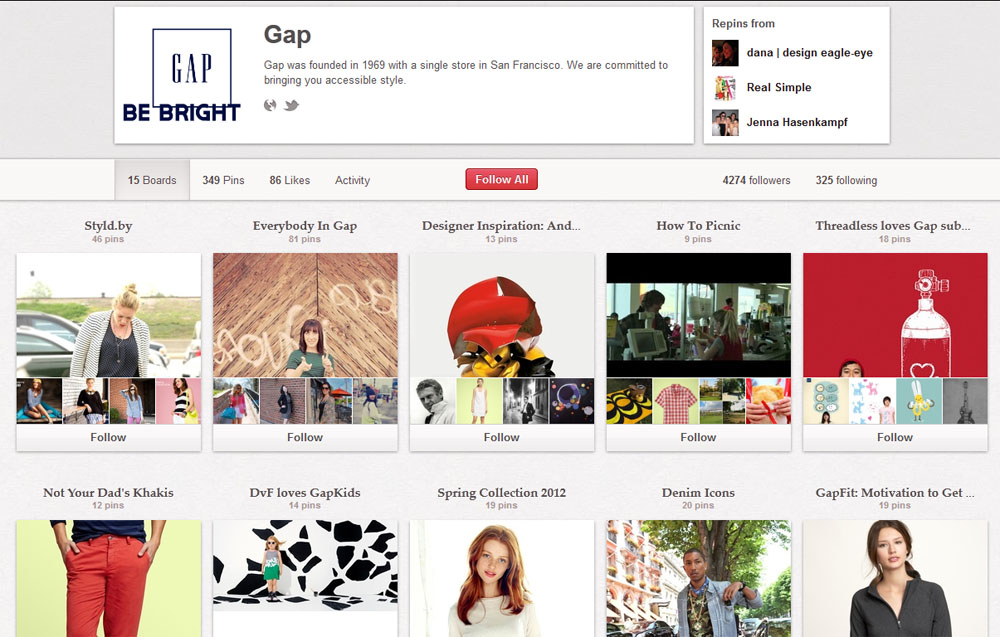 One of the most influential media outlets in the world, TIME Magazine uses its Pinterest account to highlight some of the popular sections from the magazine. Movie reviews, galleries from its 100 most influential people list, gift guides, social media guides, infographics and some behind the scenes of TIME content feature on the page.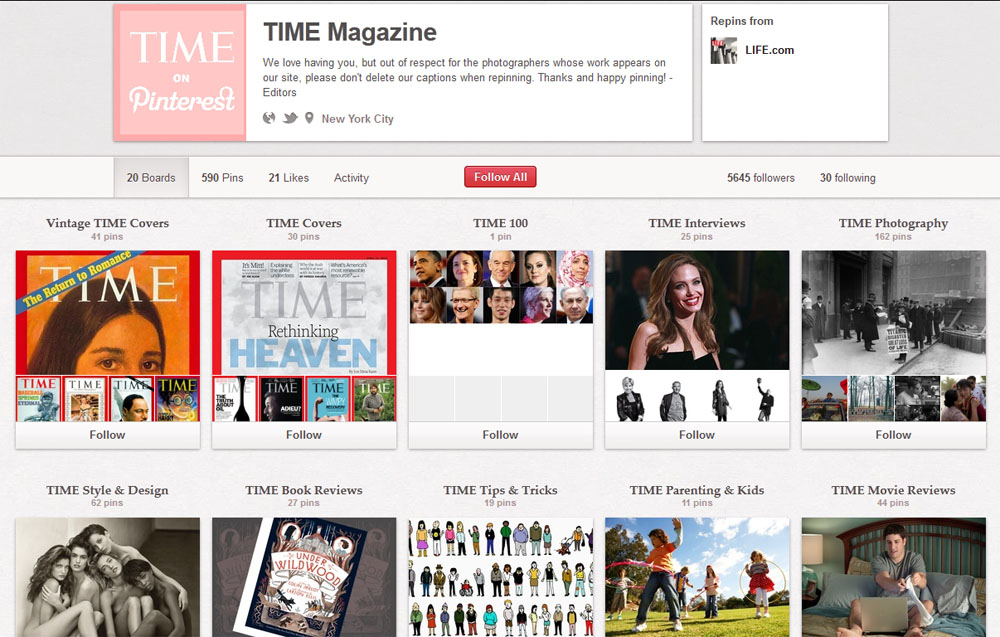 Wholefoods uses its Pinterest account to create a bible for healthy living for its followers and position the brand at the forefront of health and vitality. It provides recipe inspiration, tips for growing organic fruit and vegetables and mixes in general interest topics for fans to engage around, such as the 'Keep Calm' poster series and technology and gadgets. Another board it maintains is a 'Texans are pinning it big' board which provides some localised content for Texans and the reflective component common on new social network as people talk about how they use it.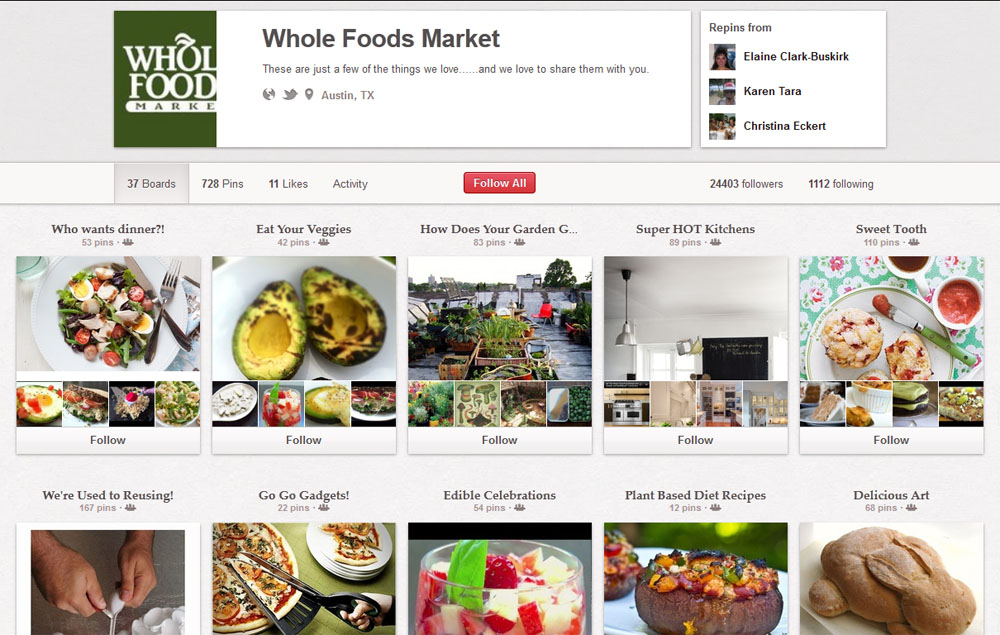 Community-based Tshirt company, Threadless, uses Pinterest to showcase the designs people can choose, contribute and collaborate on for others to buy. It includes some collaborations with GAP and ties its designs in with music, cat and cupcake culture.
Have you seen any interesting uses of Pinterest lately? What are you using it for? Join the conversation in the comments below, tweet us @Marketingmag, via our Facebook timeline, our Google+ page, our LinkedIn discussion group, or even our Pinte… wait, no, we're not on Pinterest. Should we be?