Kraft hands over social media accounts to pair of octogenarians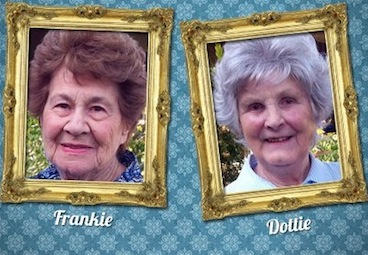 To promote the 75th anniversary of its Macaroni & Cheese brand, Kraft is taking its social networking (very) retro, by handing over its social media accounts to a pair of octogenarians.
Frankie, 87, and Dottie, 86, will handle the day-to-day Twitter, Facebook and YouTube duties, having apparently been eating Mac & Cheese since it was launched 75 years ago.
The agency behind the campaign, Crispin Porter + Bogusky, said in a release: "As part of the 75th anniversary celebration of KRAFT Mac & Cheese, we're turning our social network – Twitter, Facebook and YouTube – over to two 'Old Birds' we hired who've been eating Mac & Cheese for 75 years. They will be our temporary social media managers… anyone can interact with the two ladies, named Frankie and Dottie, by Tweeting to @kraftmacncheese or using #oldbirdsnewtweets"
The ladies' involvement will only last a few days, ending tomorrow (US time). Having been watching their Twitter feed this morning in the name of research, Marketing has determined the conversation taking place is half composed of people wanting to be adopted by Frankie and Dottie, and the other half wanting to adopt the pair.
It has been suggested that the pair's ignorance of technology, and that of the elderly in general is being exploited for laughs by the campaign. Check out the Mac & Cheese Facebook and Twitter profiles, watch the videos below and judge for yourself.
Meet Frankie and Dottie in the YouTube clip below:
If you can't see the videos below, refresh this page.
Here they find out what they'll be doing:
And here they try to get their heads around Twitter: