Roy Morgan: Customer satisfaction with big four banks at record high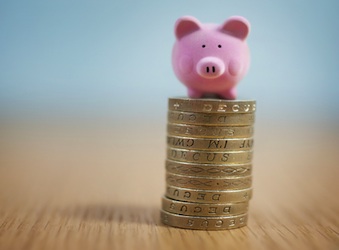 The big four banks are keeping their customers satisfied, according to Roy Morgan's Consumer Single Source Survey. Overall, consumer satisfaction levels during the six months before September reached 79.7%, the highest result for the big four in the past 18 years.
The Commonwealth Bank (CBA) recorded the highest level of customer satisfaction among the big four, at 81.4%. CBA and Westpac increased by 0.3% while ANZ and NAB saw a decrease in customer satisfaction by 0.1% and 0.2% respectively.
Westpac, CBA and ANZ all improved on their 2012 results, with NAB being the only bank to see a decline in customer satisfaction.
Roy Morgan research shows improved results are largely due to home loan customers being more satisfied thanks to the reduction of home loan rates. Home loan customer satisfaction increased by 8.6% at ANZ, 6.4% at the CBA and 6.3% at Westpac. NAB  recorded a 0.4% increase in this area.
Despite the relative joy at the big four banks, the smaller local banks recorded higher customer satisfaction levels, suggesting they set the customer satisfaction benchmark for banking services. ME Bank was the clear winner, recording satisfaction levels of 97.1%.
Industry communications director of Roy Morgan Research, Norman Morris, says the  research highlights the correlation between customer satisfaction and business results.
"Currently only around one third of the major banks customers fall into this 'very satisfied' group, so that it should be increasingly the focus to switch a higher proportion of customers into this top group if the aim is to attract and retain business. Of the major banks, the CBA has the highest proportion of customers in the 'very satisfied' group with 35%," he says.