Forrester says Facebook fails marketers, Facebook says Forrester fails at research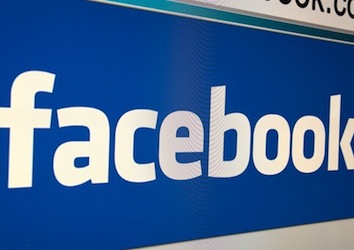 In a neatly-timed publicity play coinciding with Facebook's quarterly earnings call, research agency Forrester has accused the social network of failing at social marketing, while Facebook's response has called into question the research agency's ability to draw logical conclusions.
A report released by Forrester has harshly criticised Facebook's advertising performance, saying the social networking giant is failing to deliver on its promise and is instead retreating back to traditional advertising models. Facebook has responded by saying the report's conclusions are at times illogical and irresponsible.
Forrester says the companies that market on Facebook are betting billions on the site's potential and "buying into its promise to revolutionise marketing." But in the report, released yesterday, analyst Nate Elliott, the report's primary author, argues that Facebook hasn't delivered on its promise and has, in fact, quietly become reliant on the traditional advertising tactics it once lampooned.
According to Elliott, Facebook no longer supports social marketing, doing little in the past 18 months to improve its branded page format, or the tools marketers use to manage and measure those pages.
Regarding the reasons marketers are dissatisfied with the social network as a marketing platform, Elliott says in an open letter to Facebook CEO Mark Zuckerberg that it has abandoned social marketing, writing in the blog post: "First, your company focuses too little on the thing marketers want most: driving genuine engagement between companies and their customers. Your sales materials tease marketers with the promise that you'll help them create such connections. But in reality, you rarely do. Everyone who clicks the like button on a brand's Facebook page volunteers to receive that brand's messages – but on average, you only show each brand's posts to 16% of its fans."
The report claims this results in Facebook doing more to disconnect than connect brands to their customers. "And worse, has admitted that fewer than 15% of Facebook ads leverage social data to reach more relevant audiences."
The claims are based on a survey conducted by the independent technology and market research agency that asked 395 marketers from the US, UK, and Canada how satisfied they were with the business value they get from 13 different online marketing sites and tactics, including Twitter, Google Plus and YouTube, with Facebook ranking last.
Facebook has responded by labelling the report's conclusions illogical and irresponsible.
"While we agree that the promise of social media is still in process, the conclusions in this report are at times illogical and at others irresponsible. The reality is that Facebook advertising works. That's why we have more than a million active advertisers including all of the Ad Age 100," a spokesperson said.
"And, countless studies have demonstrated the significant return on investment marketers see from Facebook. Our promise is to continue to deliver positive results for marketers."
Facebook appears to be taking issue with the survey's methodology, which lacked significance testing and was conducted using a screened, random sample of Research Now members, which is itself not a random sample, bringing into question the validity of its conclusions.
A copy of the $499 report obtained by Marketing contains in the methodology section the line: "This data is not guaranteed to be representative of the population, and, unless otherwise noted, statistical data is intended to be used for descriptive and not inferential purposes."
Facebook is due to report its quarterly earnings Wednesday afternoon, US time (EST).