Rugby World Cup 2015: How brands are faring to date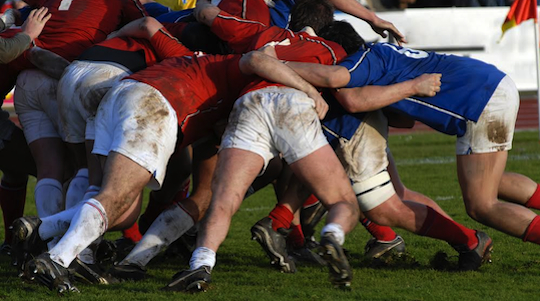 Liam Walsh reveals which brands are making impressions on Rugby World Cup fans, and which are missing out on taking full advantage of the opportunity. 
With the 2015 Rugby World Cup in full swing, the heat of the competition between old rivalries has also set the digital world ablaze with fevered discussions and exchanges.
As host of countries – and their legions of fans – prepare to battle it out in record stadium numbers, fans are staying glued to their screens to witness, engage and participate in their millions. Consequently, brands circulating close within this space have also seen their awareness soar in light of this shared passion for rugby. Undoubtedly, major events like this provide brands with vast opportunities to engage with their target audience.
Following the Wallabies' scrummage past host country England earlier this month and ahead of their final group match against Wales early Sunday, Amobee pulled together insights on brand winners around this year's Rugby World Cup amongst the Aussie fans.
Leveraging Amobee's brand intelligence technology, we were able to uncover the brands that were most associated with the games between 1 August and 6 October 2015. To gather this data, we measured and analysed content consumption (over 60 billion digital content engagements daily) from more than 600,000 websites (sites, mobile, and video). Importantly, this did not just pick up on what was 'said' on social media, but also took in what was actually being seen, read and watched across the Internet.
Notable brand insights around the 2015 Rugby World Cup
Heineken
Heineken has remained top most associated brand with the World Cup and is 1.71 times more likely to be associated with the games than second-placed Fox Sports. This demonstrates the benefits of its sponsorship deal, which provides Heineken with exclusive rights as the sole alcohol provider throughout all RWC venues.
Beats
Beats, Land Rover, BMW (official vehicle partner of the Wallabies) and Samsung (official sponsor of the Wallabies), had achieved stronger associations with RWC compared to Qantas, which is the Wallabies' official naming rights partner.
Beats has experienced a steady increase in association with RWC, thanks to its inspiring 2015 RWC campaign launched prior to the games called 'The Game Starts Here'. The campaign features videos that track the individual journeys of three legendary rugby players to this year's World Cup – Chris Robshaw of England, Wesley Fofana of France and Richie McCaw of New Zealand. Since the launch two weeks ago, the videos have garnered a combined total of over 18.1 million views.
Samsung
Interestingly, both Samsung and BMW had created integrated campaigns on top of their sponsorship agreement with the Wallabies – both of which are aimed at igniting feelings of patriotism amongst Australians and getting the country behind the national team.
Samsung had created a campaign coined #WeRiseTogether, which leverages Twitter and an Israel Folau alarm ringtone fans can download to their Samsung phones – to motivate them to get out of bed for the early morning games.
BMW
BMW's integrated campaign on top of its Wallabies sponsorship agreement involved a 60-second TVC that positioned the brand as the 'driving force' behind the national team – this was further supported by large format OOH and digital executions, as well as CRM and in-store POS.

Top 8 Most Associated Brands with the 2015 Rugby World Cup
Heineken,
Beats,
Fox Sports,
Samsung,
Gilbert,
Land Rover,
BMW, and
Emirates.
With brands such as Land Rover, Beats, BMW and Samsung emerging among the top most associated brands with the Rugby World Cup, this demonstrates the benefits of creating campaigns and messaging to accompany sponsorships around major events. The added investment enables brands to develop further association with an event over and above that of a standard sponsorship package, in turn boosting engagement and ROI.
Interestingly the official naming rights sponsor, Qantas, have not enjoyed the equally strong talkability. The causation of this is difficult to determine however it appears there has been negligible, if any advertising support.
Brand Intelligence – why it matters
The insights into digital content engagements empower brands with the ability to better understand what their audience are most interested in and how to deliver their messages to make a positive impact. At its core, it enables brands to activate media around trending topics in real time, to optimise digital campaigns for increased consumer engagement.
As the final draws close and the tournament intensifies, sporting fans worldwide are keeping their eyes and ears peeled – as game developments unravel in real time across the Internet. Without a doubt, the excitement and discussions around the World Cup are set to escalate, as the stakes are raised and fans anticipate which team will come out on top.
Record crowds are in the bleachers; attention is thick in the air; and brands have the opportunity to not only lead popular discussions around the game, but also ultimately make meaningful engagements with their target audience.
Liam Walsh is managing director ANZ for Amobee.