Samsung mocks Apple Maps in Australian Galaxy S3 stunt
Samsung has come up with a new promotion for its Galaxy S3 smartphone that targets Apple's Maps following errors in the service that came to light in Australia this week.
Australian police recently warned drivers not to rely on Apple's Maps, which replaced Google Maps in iOS 6 in September, after several motorists found themselves lost in the middle of Murray Sunset National Park when following directions to Mildura, Victoria.
Rival Samsung, who has been known to mock Apple in its ad campaigns in the past, has taken advantage of the situation to promote the navigation software on its Galaxy S3.
The South Korean tech giant parked an abandoned, muddy SUV overloaded with camping gear in Sydney's Australia Square, and a VW Van with surf boards piled high on the roof in Southern Cross Station in Melbourne, both alongside a sign that reads, "Oops, should have got Samsung Galaxy SIII. Get navigation you can trust."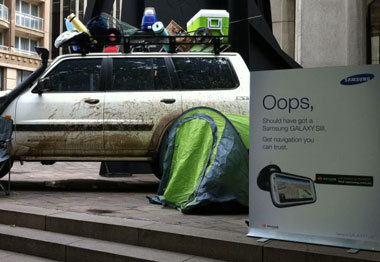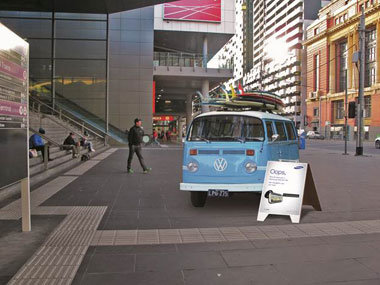 It's not just Apple who has come under fire for its Australian maps this week, however. Yesterday, a second warning was issued by Australian police, who say that an error in Google Maps caused near-death accidents for motorists in Colac, Victoria.
Google launched its Google Maps app for iPad, iPhone and iPod touch last week, a welcome addition to Apple's App Store following the poor quality of Apple Maps that led CEO Tim Cook to publicly apologise little more than a week after its launch, and admit "we screwed up".
With Macworld.