Rising to the occasion: Abbott's Village Bakery brand launch
Campaign: Abbott's Village Bakery
Client: George Weston Foods
Agency: Landor Associates
Background
Proprietary bread brands in Australia face a difficult environment because the supermarket bread category is dominated by private label varieties. Competition is fierce, and consumers shop in a repertoire of brands driven by price promotions. Fast-moving consumer goods brands are increasingly forced to play in top-end mainstream and premium segments. For example, Helga's was the top-selling bread with 63% value market share of the premium segment.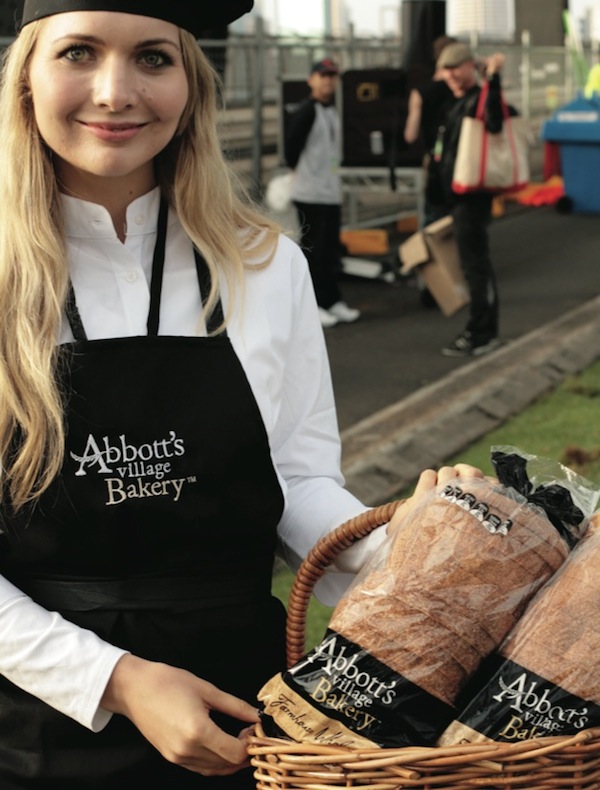 In February 2009, George Weston Foods (GWF) engaged Landor to undertake an analysis of its existing portfolio of breads, as well as the overall bread category, in order to identify an opportunity for a bread brand with a distinct and appealing position.
Objectives
Landor, along with GWF and its partner agencies, needed to create a bread brand that would credibly challenge the competitive offerings in the 'everyday premium' segment. In Australia, the bread category was experiencing significant growth. Most of the market growth had been led by competitor brands, with Goodman Fielder dominating the everyday premium segment with two brands. As a result, George Weston Food's baking division undertook a significant and far-reaching review of their bread portfolio. GWF sought to grow the segment and offer a real challenge to established brands.
Strategy
The opportunity lay in developing a new brand to compete in the everyday premium space that had enough stretch to also be viable in the 'gourmet or specialist' bread category. First, however, a thorough understanding of both the competitive space and the consumer mindset was required.
In the initial workshop, the team acquired a unique perspective on the competitive space and consumer mindset: we learned that consumers were willing to suspend disbelief and buy into a compelling and believable brand story. Further review of emergent category trends and a one-day ideation workshop helped us identify market opportunities. Once the creative territories were refined, we developed brand names and unique stories, platforms, and designs that referenced heritage and distinct eras of time.
Landor produced territories to take into quantitative research arranged along an origin (European/Australian) to modernity spectrum. The aim was to identify territories which resonated with consumers on an emotional level.

Execution
The quantitative results highlighted six potential concepts to move forward into qualitative research. Each concept was recognised as fitting the everyday premium category, however, we wanted to know which concept would provoke an emotive response.
When we spoke to consumers, one concept stood out head and shoulders above the rest: 'Abbott's Village Bakery'. It spoke to a provenance of hand- crafted, lovingly-created bread that took away from the mass-produced associations of the category. For some, the mythical 'Abbott's Village Bakery' was in country Australia while for others, it was in the English countryside. Some commented on the contemporary feel while others felt nostalgia. Either way, it struck a strong emotional chord and was immediately associated with quality, authentic baking. The design also has remarkable shelf presence through the strong use of black which instantly conveyed quality and premium baking cues.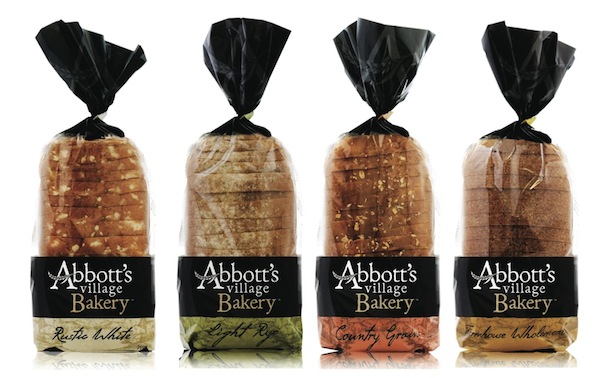 Results
The concept of a local community connection resonated with consumers in today's fast-paced, faceless world and the results achieved bear testament to this initiative's success. In just 12 weeks after launch, the GWF premium segment grew by nine share points, and Abbott's Village Bakery averaged around 19% market share by value. Other results:
Since launch total GWF premium segment has grown by 8.3 share points,
actual sales have exceeded forecast for 11 of the 12 weeks (averaging 198% above target),
at week 11, 88% of sales were attributed to switching, pulling 19% from the market leader, Helga's,
5.3% of sales were attributed to new buyers and 6% to incremental purchases,
in the three years since launch, Abbott's Village Bakery has grown to achieve a share of 24%* of the premium bread market, and
Abbott's Village Bakery Farmhouse Wholemeal is the top selling variant in the range, ranked fifth in the premium market.
* Aztec grocery scan data, dollar share of 'premium', quarter to 29 August 2012.
Did you know: you can see all of Marketing's highly-transparent case studies first and with stunning high-resolution glossy photography by becoming a subscriber? It's only AU$45 for a whole year, delivered straight to your door. Find out more »