Real-time brand optimisation to transform online ads in 2013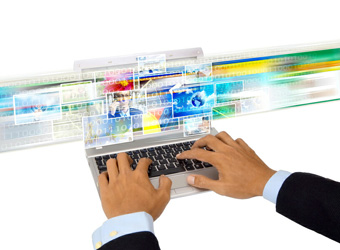 Next year will see online advertisers work more closely with research agencies to match ad formats with campaign goals and optimise on the fly, according to Millward Brown.
The research agency's digital and media predictions for 2013 predict a year of collaboration between researchers and media agencies with 'real-time brand optimisation' of campaigns set to go mainstream.
Tweaking campaigns on the fly, up-weighting successful campaign elements and down-weighting low performers, will move from a 'nice to have' to an essential feature of digital campaign delivery and evaluation, the researcher forecasts.
"Advertisers have now moved beyond the click, and require insight into the brand impact of their online activity alongside their click data," Guy Turton, an analyst for the company writes.
"We are seeing growing demand for actionable in-campaign insight and we are also seeing advertisers reap the rewards."
The integration of behavioural and attitudinal data to maximise brand impact while also delivering cost efficient clicks, will see research and media agencies work more closely than ever before, Turton predicts.
This will force creative agencies to respond more quickly to these insights, by reworking inefficient creative on the fly, and prompt media agencies to find new ways to leverage relationships with publishers so that in-market observations can become in-market optimisations.
Millward Brown's research also points to different impacts on awareness and brand measures from different online ad formats. If driving brand awareness is the objective, 'billboard' and 'wallpaper' units are key, rather than standard 'skyscrapers' and 'leaderboards'.
By contrast, if the campaign's objective is to drive preference, wallpapers can have a negative impact, by bombarding an audience in an intrusive fashion, causing irritation.
Media planners will also need to consider micro factors such as creative strength, website context and frequency effects, the prediction suggests, indicating that there is no standard template for campaign planning against a specific objective.
In the Australian market, 'omnichannel marketing' was identified as an area of key growth as brands invest in social and mobile campaign that blend with offline brand experiences. These strategies will see companies turning existing datasets into active targeting engines that will capture meaningful moments of engagement that can be referenced and built upon during subsequent interactions.
Mark Henning, Australian director of media and digital solutions at Millward Brown says, "The Australian digital media market is growing at a rate of knots. We expect 2013 to be another dynamic year for online display, mobile and social media. Consumers have ever higher expectations of intelligent digital advertising approaches, and marketers will need to deliver more sophisticated campaigns to keep pace with what works."
Other digital and media trends highlighted in the predictions include:
Facebook's monetisation drive will provide new, richer advertising opportunities for brands
Social media listening evolves from monitoring to insight
Emergence of 'mobile remotes' make them a central pillar of smart communications plans
The great paywall makes for a scarcity of premium eyeballs
Social TV grows up: Becomes part of the narrative rather than a conversation about the narrative
More meaningful mobile engagement via apps and actions
"We will see even more innovative and strategic online planning in 2013, as advertisers strive for a deeper understanding of how format impacts brand building. In-context eye tracking of digital ads will help more brands identify the best formats for a particular campaign message and visual, and media buyers will compare effectiveness learning with format CPMs to identify value in the marketplace," the prediction concludes.