SAS, Google and NetApp top best multinational workplace list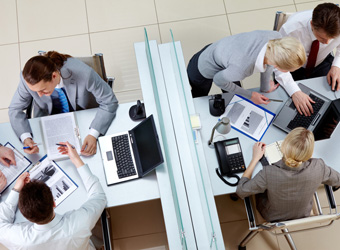 Information technology giants SAS Institute, Google and NetApp topped the list of the best multinational workplaces.
The list, developed by workplace consultants Great Place to Work, features a top ten dominated by technology firms, with the notable exceptions of consumer goods manufacturer Kimberly-Clark, hotels group Marriott, transportation specialists FedEx Express, manufacturer W. L. Gore & Associates and food and beverage company Diageo.
SAS pipped Google at the post for the top spot, while NetApp, Kimberly-Clark and Microsoft rounded out the top five.
Based on surveys conducted around organisational culture, the process whittled down 5700 companies across 45 countries to a list of 38 companies deemed the 'best of the best' for workplace conditions. The top 25 from this list was:
SAS Institute
Google
NetApp
Kimberly-Clark
Microsoft
Marriott
FedEx Express
W. L. Gore & Associates
Diageo
Autodesk
PepsiCo
Ernst & Young
Telefónica
Monsanto
Intel
National Instruments
General Mills
American Express
Accor
McDonald's
Cisco
Novo Nordisk
Quintiles
SC Johnson
Mars