Sean Aylmer new SMH editor-in-chief, online and off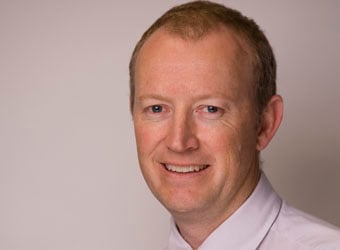 Sean Aylmer, former editor-in-chief of BRW, will assume the role of editor-in-chief, Sydney Morning Herald and Sun-Herald following the departure of current chief Peter Fray in July.
Fairfax announced earlier in the day that Fray would be leaving the business as his current position no longer existed under the new management structure. Ayler will assume the role of the same name and on the same mastheads, but will be the first editor-in-chief to sit across both print and digital editions.
He will be assisted by current editor of smh.com.au, Darren Goodsir, who has been appointed news director, Sydney, taking on the editor-in-chief's delegated authority and operational leadership of the consolidated newsroom.
Editorial director of Fairfax Metro Media, Garry Linnell, says Ayler had been a critical part of the project team overseeing our shift toward a digital future. "Sean is an experienced writer and commentator who trained as an economist and worked for the Reserve Bank of Australia before shifting to journalism."
Detailing Ayler's experience, Linnell revealed the journalist, who worked at the Reserve Bank before moving into media, has held roles at the Herald, the Australian Financial Review and BRW where he has worked as an economics correspondent in the Canberra press gallery, a foreign correspondent in New York, editor-in-chief of BRW and most recently as national business editor, Metro Media, since joining Fairfax in 1997.
Ayler called the appointment "a dream come true".
Fairfax also announced that Mark Hawthorne has been appointed acting national business editor and that all other current positions, titles and newsroom functions remain in place.
Key editorial appointments for The Age will be announced tomorrow.