Shop Til You Drop mag to move to bi-weekly schedule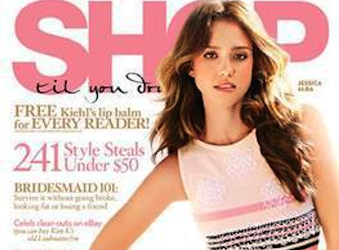 Magazine publisher Bauer Media has announced that fashion title Shop Til You Drop, will move to a  twice-weekly schedule from October, doubling its frequency.
The news of more mags per year must come as a welcome change to Bauer staff, with the publishing giant has been on a magazine axing rampage of late. The portfolio and frequency adjustments are results of the group's overhaul of the organisation formerly known as ACP, which began when Bauer took over the business in the second half of last year. There is currently speculation as to which current title will be the next to experience the results of a portfolio adjustment.
The decision to increase Shop Til You Drop to a bi-weekly publication was made after research conducted by Bauer showed that, with the rise of social media, globalisation, ecommerce and evolving manufacturing techniques, fashion cycles and purchases have become faster paced for young Australian women.
"For a retail brand like Shop Til You Drop it is essential that we move forward in line with the retail revolution," says Bauer Media's young women's lifestyle publisher, Anna Quinn.
"A bi-weekly edition allows us to deliver more content in a more relevant and timely fashion. The new format will offer a fresh, multi-platform approach for maximising our readers' retail power through new advertorial and editorial initiatives."
The new reformatted Shop Til You Drop will hit the newsstands on 24 October, priced at $5.95, under new editor Alexandra Carlton, who was appointed to the position last month.
"I couldn't be prouder to lead Shop into its new era," says Carlton. "The magazine already boasts an unrivalled heritage in the Australian market as the only magazine women need when they're looking to make fashion, beauty or lifestyle purchases. It achieves this by providing a thoughtful, considered edit of everything available. That won't change. But, by increasing its frequency to once every two weeks, we're demonstrating that this magazine has the courage to be nimble and forward-thinking, keeping pace with the way modern women live and shop.
"Put simply, our readers love to shop, so we have to give them the tools to do just that. According to our 2013 Shop Reader Survey, almost 50% of readers agree with the statement 'I was born to shop' – to put that in perspective, just 19% of Australian women agree with that statement."
"We need to be able to present our reader with the latest trends and store drops as they are happening," explains Carlton. "That speed to market must be paired with the trusted content, edit and expertise that she expects from Shop Til You Drop.
"Our readers have told us that the number one reason they buy Shop is 'for the latest fashion news and trends' and they also told us they want even more of this content. Our reader is also hyperconnected, with 74% using a smart phone as their main phone, more than any other women's fashion title. Our reader wants to shop from both bricks and mortar and online stores as soon as the stock hits.
"Our mantra is 'See, Want, Shop,' and the relaunch we will deliver our reader her shopping fix when and how she wants it."
Bauer Media purchased ACP for $500 million last year.