Six figure sum for the rights to Luther King name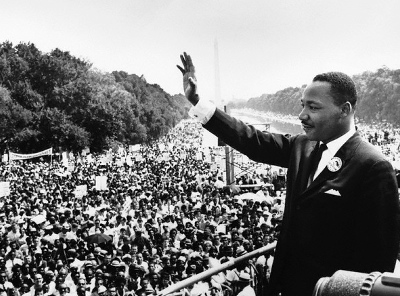 The rights to use late civil rights activist, Dr Martin Luther King Jr, as a brand partner are for the first time available to brands. They don't come cheap, however, with prices for the privilege likely to exceed six figures.
The agency GreenLight, who now represents the Luther King name, claims that this is the first time the organisation managing his estate has engaged an external agency to commercially represent his name, image and likeness.
David Reeder, vice president of GreenLight says the iconic properties licensing firm is focussed on fewer, bigger deals that help extend Luther King's reach to different geographies which typically drives prices into six figures: "We look for relationships with brands that have a global reach and could benefit from associating themselves with one of our represented personas," Reeder says.
"Aside from being an enduring symbol for social change, Martin Luther King embodies a variety of other attributes that brands are likely to want to align themselves with – honor, dignity, respect, innovation, truthfulness, conviction, creativity – among others.
"We see him being of value to convey these attributes for companies in nearly every sector [including] insurance, banking, financial services, electronics, automotive, CPG, etcetera."
Brand matching expert, and founder and MD of Brand Dating, John Gamvros, comments that Luther King represent values that are hard to match against modern day personalities.
"Today, apart from a rare few who have invited us in (think Lance Armstrong, Andre Agassi and Barrack Obama), it may be necessary for brands to go back into the archives and revive a revered figure," Gamvros says.
GreenLight also represents the likes of Albert Einstein, Steve McQueen, Muhammad Ali, Charlie Chaplin, Thomas Edison, Johnny Cash and the Wright Brothers.
A microsite has been set up to showcase material that may be used in partnership with the Luther King name.