Small businesses predict their own demise – 41% don't see life beyond 5 years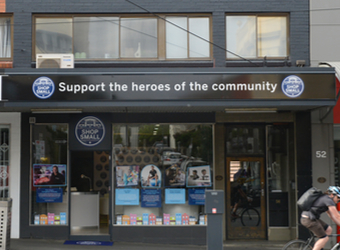 41% of small businesses don't think they will be around in five years, according to a survey commissioned by American Express as part of its 'Shop Small' campaign.
Three-quarters of small business owners in Australia say it's getting harder to run a small business, with two in five admitting they're not sure they'll be around in five years' time.
This is according to the 'Australian Attitudes to Small Business Report' commissioned by American Express as part of its national 'Shop Small' campaign, which aims to reconnect consumers with small businesses.
The report finds that small businesses are implementing a raft of new strategies to ensure they remain competitive, including:
1% are investing in an online or social presence,
29% are price discounting,
26% are increasing marketing and advertising,
26% are negotiating better deals with suppliers,
26% are increasing the range of products sold,
23% are forming alliances with other businesses,
19% are investing in new technology, and
15% are considering longer opening hours.
Minister for Small Business, the Hon Bruce Billson MP, called on all Australians to unite to support small businesses. He made his appeal against a backdrop of empty storefronts in Bridge Road, once a booming small business district in the Melbourne suburb of Richmond, and also the location of a 'Shop Small' pop-up shop (pictured).
"Bridge Road was at its best when a diverse array of energetic small businesses competed with each other, delighting consumers and enticing them with variety, quality produce and great service," said Billson. "For consumers who value a broad range of options and the unique characteristics of a local shopping strip, it is important for them to support thriving and cherished high streets to ensure they don't become a thing of the past. It is of our responsibility to ensure that doesn't happen."
'Shop Small' is a nationwide movement running throughout the month of November that brings together support from the business community, governments and consumers to support small businesses.
Founded by American Express, it is presented by Energy Australia, Google, MYOB and Qantas and supported by the Accommodation Association of Australia, Australian Chamber of Commerce and Industry, the Australian Hotels Association, Restaurant and Catering Australia and Tourism Accommodation Australia.