Smart TVs get smarter with cameras to track who's watching
Soon, it will be your TV watching you, as manufacturers move to integrate front-facing cameras, potentially enabling advertisers to know who's watching and tailor their message accordingly.
At the Consumer Electronics Show (CES) in Las Vegas last week both Samsung and Lenovo introduced 'smart' TVs that can recognise their viewer, log them into Facebook and serve personalised content with the aid of facial recognition technology.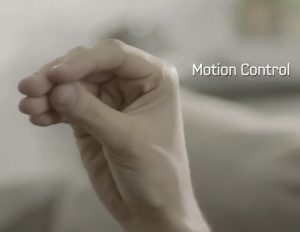 National sales and marketing manager of audio visual at Samsung, Brad Wright, says the company's focus is on redefining the way users interact with their TV using intuitive features such as motion control, voice command and face recognition: "In the new era of smart entertainment, our new range of LEDs make it easier for Australians to access, manage and share a wide range of content," Wright says.
The introduction of the camera is potentially a huge advantage to advertisers who will know which member of the household is watching, if the viewer is present or the TV is simply on in the background and even if the viewer's attention is on the TV or the tablet/magazine/beer in their hands.
Advertising Age predicts: "As TV moves to the cloud and on-demand delivery, more accurate ways of measurement will be required to keep TV's ad model intact. You can imagine advertisers one day insisting on verification that an ad was actually watched to count as an 'impression'."
However, the privacy implications of TVs that can track their own viewers may prove a hurdle for advertisers in a similar vein to online behavioural targeting through the use of cookies, as individual tracking and targeting enters the living room.
"While consumers will no doubt get benefits from customised content, ease of use and a social layer on their TV experiences, the inherent privacy issues are immense. When it comes to tracking consumers' behaviour on the web, the biggest buyers and sellers of advertising are united behind the 'opt out' approach — meaning each consumer has to figure out and take specific steps in order to stop being tracked. How the industry handles TVs that can watch their own viewers could make the debate over web privacy seem quaint," AdAge warns.
The talk of voice and gesture control replacing remotes also looks set to become reality with new Samsung models slated to turn on or off, activate selected apps or search for content via voice commands, and browse the web and choose links with a wave of the hand.
If you can't see the video below, please refresh this page.