Social ROI part 5: What's next?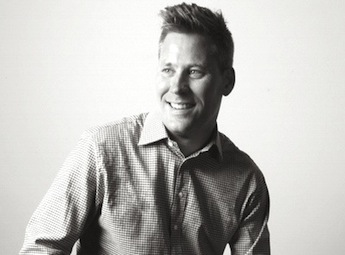 In this instalment of our series on measuring the return on your social media marketing efforts, Mark Cameron wraps up the series and gazes ahead. In case you missed them, you can still catch up with Parts One, Two, Three and Four.
Over the course of this social media ROI series, we have moved from theory and strategy to the practical implementation of a social media plan. We looked at metrics and measurements in Part One, discussed the art of growing your community in Part Two and developed real world guidelines for the different social media platforms in Part Three. The fourth and most recent article in the series examined the utilisation of social media data for lead nurturing and conversion. In this final article, we will look at where social media marketing is heading and discuss why your company should be prepared to capitalise on this rapidly- evolving space.
Before gazing too far ahead, one needs to understand that social media has forever changed the market and, as a result, the advertising industry is in the middle of major disruption. The thematic trend in these types of articles is backed up by an Econsultancy report, which shows that 71% of businesses worldwide are planning on increasing their spend on digital marketing this year.
What's going on? Why is the marketing industry increasingly going digital? In Part One of this series, I referred to an article titled 'Marketing is dead', published on the Harvard Business Review website in August 2012, which can again provide further insight. It cited research showing that 73% of CEOs think that, "CMOs lack business credibility and the ability to generate sufficient business growth," and 77% of the same CEOs have, "had it with all the talk about brand equity that can't be linked to actual firm equity or any other recognised financial metric".
These damning statistics suggest that in the current post-GFC world, the traditional 'soft' metrics so often used to justify marketing spend are failing to deliver. Business leaders want each dollar spent on marketing linked directly back to sales figures. The need for accountability is part of the attraction of digital marketing. Every activity can be measured, in real time, down to a single click.
A far more important factor is consumers driving real change in the market, forcing brands to interact in new ways. Social media and the consumption of content through digital channels has now reached near ubiquity. While this will not spell the end of TV, radio and newspapers, digital is capturing an increasingly larger proportion of market share. Today's consumer is sophisticated. When she wants something, she wants it personalised and she wants it right away.Only the online environment can meet these kinds of demands.
Additionally, businesses are looking to invest in new talents and people experienced in the digital field. The majority of businesses do not have the skills required to keep up with the pace of change. An IBM study, 'Fast Track to the Future: the 2012 IBM Tech Trends Report', found that across four technology areas – mobile, business analytics, cloud and social business – only one in 10 organisations had all the skills it needed.
Within each area, roughly one-quarter reported major skill gaps and 60% or more reported moderate to major shortfalls. An integrated approach to digital marketing would address all of these areas, so it makes sense to invest wisely.
With all of this budget upheaval, the one thing we can be sure of is that the marketing industry is undergoing a transformation. When it emerges from this phase it will be permanently altered – and this is a really big deal.
As the famous management author Peter Drucker once said, "Business has only two basic functions: marketing and innovation." Digital communication gives the brands of today the ability to address both of these functions at once. But it is going to take a drastically different approach to digital marketing to do this effectively. Banner ads and landing pages are no longer enough. The future of digital marketing needs to have social media, and the data it generates, at its core.
What will be happening in the next few months? What are the trends that brands need to be aware of? How can we see beyond the complexity of technology and find the opportunity that really exists? You can be sure that any strategy that is not focused on data-utilisation won't get off the ground. As The New York Times stated in an article titled 'Marketers celebrate glimmers of recovery' in 2011: "Data rules… content may be king in media, but, in advertising, it is data."
While I don't have a crystal ball, providing commentary on the digital space in publications across the world allows me to take a step back and see how things are evolving. Below is what I see coming.
CONTENT WILL START TO TAKE CENTRE STAGE
Marketing professionals are quickly moving beyond understanding digital and social platforms and are now focusing on how to make their chosen digital communications channels come alive. A recent study by Econsultancy found that only 38% of companies surveyed had a developed content strategy in place, but 90% believed it would come into focus over the next 12 months. In the TV-centric advertising world, the creative firepower of the storyteller for the 30-second spot became the hero. Similarly, the skilful weaver of the digital narrative will be what every brand is looking for.
AGENCIES THAT CAN DEMONSTRATE ROI WILL LEAD THE WAY
The advertising industry is currently going through disruption. One of the major factors driving this change is the huge volumes of unstructured data available. Unlike having a set of predefined fields that fill a database, such as old style CRMs or competition entry forms, unstructured data is conversations, interactions and preferences such as Facebook 'Likes' that will be different for each customer.
The forward thinking companies are now firmly focused on generating conversion-focused insights out of unstructured social media data.
BRAND DATA PLATFORMS WILL COME INTO FOCUS
In mid-January, Nike quietly released a framework for developers to connect to its Nike+ platform. For those of you who don't know, Nike+ lets you put sensors in your shoes and track how you are using your trainers.
In doing this, Nike has managed to build a data platform that extends its connection with its customers for the whole life of the trainers, creating much deeper relationships and new opportunities to sell product. With the release of the new developer framework, Nike is making a transition from active clothing product brand to active technology brand. It wants to effectively own the active lifestyle data space.
COMPANY INTERNAL INVESTMENT WILL INCREASE SIGNIFICANTLY
Not so long ago the terms 'community manager' and 'social data analyst' didn't exist. Now every major brand is investing in resources with titles like these. Companies have learned, some the hard way, that community building is not only important, but requires well-developed skills.
BRANDS WILL WORK OUT HOW TO USE FACEBOOK
Most businesses have been lost when it comes to Facebook. There has been a lot of hype, many mistakes and the occasional spectacular success. The lessons from this experimentation have been learned and brands are looking to drive real business results from the communities they have invested in. There is no one 'Facebook formula', but there is a right way for each brand.
It is not only the brands who have been learning. Facebook itself has been trying to get its offering to businesses right. This year, we'll see the social media giant step up its game and offer a range of enterprise- oriented tools and training to help brands realise the potential of the platform.
MARKETERS WILL BEGIN TO THINK ABOUT 'CLOSING THE LOOP'
It's interesting to look at the spectrum of data available from a marketing perspective. Facebook knows what people are doing, Google knows what people want, companies like Amazon know what people are buying and brand platforms like Nike+ will make it possible to know how product is used. Pulling all of that information together will be extremely powerful for marketers. Better products and services, combined with more relevant communications, equals happier customers who spend more.
Each of these developments illustrates the importance of making social media marketing techniques more accessible to the business community. It is far too easy to get lost in conversations about the technology in an industry that is moving at breakneck speed.
The technology is important, but it will only ever be a method for delivering a brand story. Storytelling is in our cultural DNA. Great stories capture the imagination and help us relate to the underlying message. For your business, compelling storytelling is essential for one simple reason – people do not really care about brands. It's easy to forget that the business you live and breathe is not as interesting to your market as it is to you. And real customer loyalty is difficult to maintain. Developing a good story helps to make your brand interesting and attractive. The story about the business' origins, for example, can help to put a human face on your brand.
Social media gives you the ability to tell stories in a new way. While no technology can help you construct a narrative, knowing how to use each platform correctly helps you be more effective in its telling. Finding out what sort of content your audience will engage with can be tested, and refined, quickly through social media. It's then a matter of utilising social media data to refine and personalise your story.
There is no magic bullet when it comes to social media ROI. Of course you need to know how to use the tools, but what is more important is how you use them to engage your market. Invest in engaging your audience, and they will return the favour.