SoDA Report reveals big shift in client-agency engagement models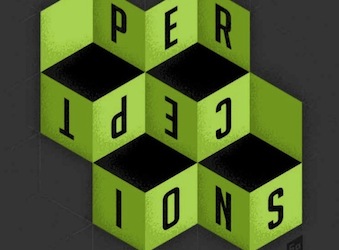 After sifting through the findings of Volume One of the SoDA (Society of Digital Agencies) Report 2013, it has been revealed that one in five digital agencies now have agency employees embedded as specialised resources at their client offices as part of their service offering.
"The 2013 SoDA Report reveals new perspectives, fresh ideas and real concepts of how organisations are balancing the art and science of perception to succeed in these fast-paced times," says Angèle Beausoleil, its editor-in-chief.
Guest contributors, CMOs, editors, and other senior level decision makers from the likes of General Mills, Adobe, Dollar Shave Club, Marketing Week, Contagious, The Drum, The Art Directors Club, IIT Institute of Design and Econsultancy, among other blue-chip brands – all offered their insights and expertise.
And the results intrigued Tim O'Neill, co-founder and joint managing director of Australian digital agency and SoDA member, Reactive, who believes the findings of the survey reflect a big shift in the client-agency engagement models.
"Digital agencies in Australia, and clearly worldwide, are seeing a trend that we are no longer a supplier, but a valued member and contributor to the client team," he says.
In response to this change, Reactive and many companies like this are expanding their senior team to include more art directors, technologists, and account service infrastructure, locally in Australia, and abroad in the US, New Zealand and the UK.
With over 65,000 readers in 2012, The SoDA Report has become one of the most read publications in the digital marketing world – agencies see this and use the guide as a marketing bible of sorts.
"Agencies are now challenged with meeting the clients' needs for digital advertising, user experience, branded utility and integration of digital in the physical world," adds O'Neill.