Sonos rolls out 'Wake Up the Silent Home' campaign with Grammys spot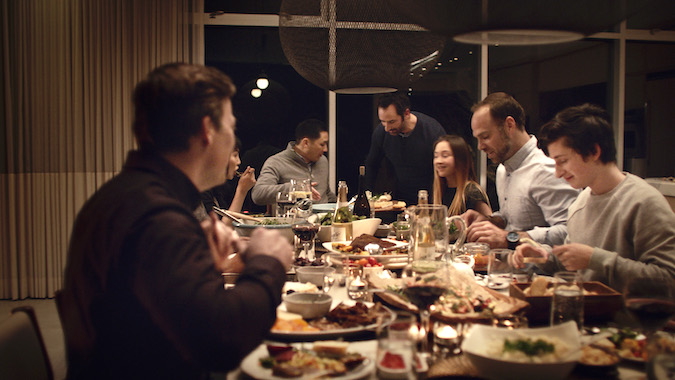 Sonos has released its 'Wake up the Silent Home' campaign.
Audio and home entertainment manufacturer Sonos has launched its 'Wake up the silent home' campaign with a TV spot which debuted during the Grammys and a range of research results.
The research results, based off findings in Sonos' 'Music Makes it Home' survey which demonstrates the disconnect people living together experience in today's fast-paced, technology-driven world, and, conversely, the benefits listening to music together out loud can have to families and relationships.
The TV spot introduces the Silent Home, with a voiceover saying "this is just not right. It wasn't always like this… this is a new sickness. Everyone's together, all alone. Silence."
It shows scenes of various households, conducting chores or buried in their own personal devices, but none talking.

A woman throws a Sonos speaker through a window, and we are treated to visions of households now enjoying each other's company while listening to music out loud together.
The 'Music makes it home' study of last year surveyed 30,000 people and visited 30 homes throughout the world to track "what happens when people don't listen to music, and what changes when they do."
Conveniently for the speaker brand, the effects of listening to music out loud were resoundingly positive, including more 'I love yous' and more sex.
The 'Wake up the Silent Home' campaign was made in response to more recent research, in which, according to a release, Sonos is "now looking at the opposite, to understand why people aren't listening out loud at home."
The research found that 68% of people live in 'silent homes.'
Sonos' reasons for the silent home includes 'the adult fade' where people listen to music less as they get older, as well as 'utilitarian home life', 'acute hyper-scheduling', the '24/7 work week' and 'screen induced isolation' among other reasons people listen to music out loud less in the household.