Sponsorship deals of 2015: sport, charity and entertainment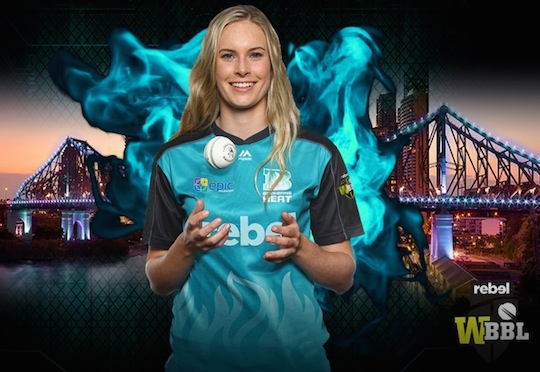 Australians' passion for sport, the arts, charity and entertainment make sponsorship deals an attractive way for marketers to cut through the clutter, writes Jack Watts. Here are some of the big trends in sponsorship from 2015.
In 2015, the rapid fragmentation of the media market has never been more predominant. Content streaming platforms such as Netflix and Presto have become truly mainstream in Australia while telcos and digital platforms have become genuine bidders for traditionally mainstream broadcast rights (Optus and EPL).
One of the only platforms that has retained and grown cut through in the market is sponsorship – particularly in sport, the arts, charity and entertainment.
These are the pastimes that Australians plan their lives around and are most passionate about, and in a cluttered market, the events that people make sure they can turn up to or watch through any platform available.
This is one of the reasons why brands have continued to see sponsorship and partnerships as an increasingly important part of their marketing mix.
The other reason is to drive a direct ROI. Sponsorship allows brands to get closer to the point of sale and directly influence the spend of both B2B and B2C customers in their category.
Trends in 2015:
Entertainment
Entertainment proved to be a growing sector in the sponsorship market in 2015 across cinema, music and the arts. Brands continued to see the value in multiple, repeated touchpoints with consumers and robust databases.
NAB and Live Nation, a multi-year partnership that sees NAB as the official partner of Live Nation. This partnership will provide customers of the NAB Group with a plethora of benefits, including exclusive access to concert ticketing, VIP packages, 'Money Can't Buy' experiences and specialised content.

Presto, a live streaming service, is currently a major leader in this space, sponsoring Tropfest, Moonlight Cinema and landing the naming rights deal with the AACTA.

Other entertainment partnership deals this year include BMW and the Melbourne Symphony Orchestra, Chinese banking payments company UnionPay who signed as sponsor of Melbourne Festival, Jack Daniels and Levi's who both jumped on to sponsor Out On The Weekend festival and Metro Trains who signed on as the first ever principal partner of Melbourne International Film Festival.
International sporting events
International sporting events grew in popularity in 2015 with governments seeing enormous value in the resulting investment in the local economy. Brands have also seen the value in these international events levering the popularity of international events and star athletes.
Participation and engagement
Participation events continued to grow in 2015 including record attendance at fun runs such as the City 2 Surf, continued evolution and popularity of food and wine events such as the Night Noodle Markets and refinement of more extreme participation events such as Ironman and Tough Mudder.
Deals of 2015
Holden and Collingwood FC
Holden signed a sponsorship deal with Collingwood FC in August worth around $3 million annually, replacing Westpac as naming rights sponsor of Collingwood's training and administration facility, now called the Holden Centre. The centre was expanded as part of a massive $32 million revamp. This deal topped the five-year $10 million agreement Collingwood signed with Emirates.
Optus and Cricket Australia
Optus returned to sponsorship after a hiatus, signing on with Cricket Australia in a three-year deal as the 'official mobile multimedia partner'. This deal is brilliantly leveraged across Cricket Australia's digital assets including 'Cricket Australia Live Pass', allowing digital streaming of all state and international cricket games played in Australia.
The deal includes signage, access to players and hospitality, also comprising producing an online TV show ('Optus Top 6') with an ex-Australian cricketer to be announced at the helm.
St Kilda FC and Pepper Money
Pepper Money announced as co-major partner of St Kilda FC in November 2015. (Disclosure: in a deal brokered by Bastion EBA.)
Pepper Money signed a three-year deal with the club, including front of jersey branding on away jersey and back of the home strip. The deal was primarily geared towards growing the brand's awareness in Victoria. Bastion EBA also brokered Pepper's two other existing sponsorships deals with the Western Sydney Wanderers and naming rights of Penrith Panthers Stadium.
Rebel Sport and the Women's Big Bash League
After rebranding, sporting company rebel was announced as the first naming rights sponsor of the Women's Big Bash League in November this year, boosting support for women's sport in Australia.
As part of a wider ranging partnership with Cricket Australia, and adding to their Netball Australia partnership announced in June, the Big Bash League deal gives rebel increased presence across the Twenty20 Tournament, with logos on both front of jersey and right sleeve of each of the WBBL's franchises.
The combination of these deals have firmly cemented rebel sport's commitment to women's sport, contributing to the 'tipping point' we are likely to see grow in 2016. The deal was brokered by Bastion EBA.
Jack Watts is the managing director of Bastion EBA.