The Star Wars effect in full force this Christmas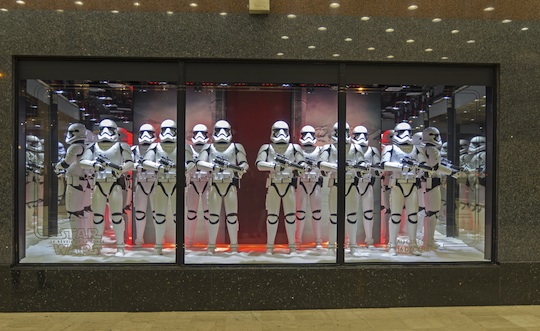 Star Wars memorabilia has already seen a 202% increase since this time last year, as Australian consumers respond to the release of the highly anticipated release of The Force Awakens.
10 December was the biggest day for Star Wars merchandise purchases, after steady increases beginning in November in the lead-up to Christmas, data from cloud-based retail management software company Vend shows.
"You don't have to be the brightest lightsabre in the galaxy to know that Star Wars is pretty hot right now, but it's great to see that its popularity is paying off for Australian retailers," says Vaughan Rowsell, CEO of Vend.
The 'Star Wars effect' has also seen a 192% retail spending increase in stores selling Star Wars products, and a 210% increase of Star Wars merchandise actually stocked in stores.
Furniture and homewares was the retail category which saw the biggest increase in sales last year between 1 November and 31 December, with a 116% increase on the monthly average.
This was followed by books (93%), toys and games (61%), jewellery (53%) and sporting goods (52%).
Last year, 23 December was the biggest shopping day in Australia, with sales 61% higher than the monthly average.
This data from Vend busts the myth that Christmas Eve is the biggest shopping day of the year.
"Last year Australia saw record levels of Christmas spending across the country, and the industry's coming off a pretty strong 2015, so it's likely we'll see another great season for retailers – and the Star Wars effect is certainly helping," Rowsell said.
The film has already broken a box office record in Australia, as the highest grossing midnight screening in Village cinema's history.
It's also doubled the previous record for pre-sales, held by Harry Potter and the Deathly Hallows.
Village is screening the film 733 times Australia-wide in the first 24 hours of its release.