Stick with your schtick: three keys to brand consistency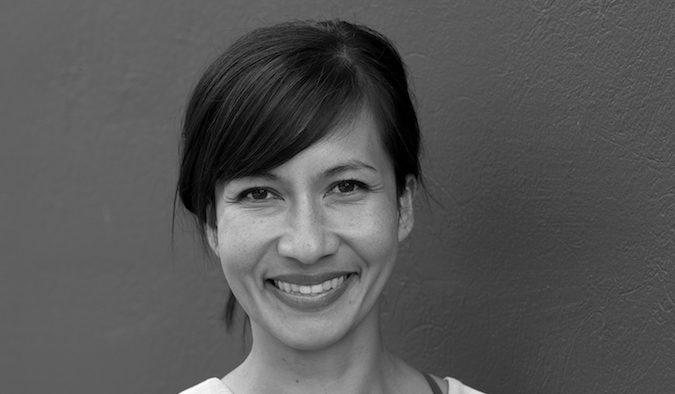 Consistency is the backbone of brand success, but many brands are leaving it behind. Susanna Kass has three keys for consistent, successful brand management.
Consistency is the backbone of brand success.
It fosters confidence. It grows recognition, understanding and loyalty. Yet consistency, and the quality of conviction required to deliver it, appears to have fallen out of fashion. It's being left behind.
Business thinking has instead been swept up in a passionate obsession with fluidity, iterative adaptation and agility. Nimbleness to change fast and often is king.
To be clear, I'm a change optimist. A fresh approach to thinking and working are essential to both survive and thrive in today's marketplace. I would simply venture to suggest we need to adopt a multi-speed approach to business components – specifically brand.
The marketing business has always been at the tight end of the orbit, with cycles exponentially speeding up to deliver growth and stay ahead of competitors.
Yet brand equity figures show us the surest way to brand strength is through brand consistency. After all, a brand must first achieve recognition and awareness before it can attain affinity.
As such, I propose the brand community might benefit from exercising techniques to enhance their brand's grit – because 'stick-with-itness' builds stickiness.
Where has our grit gone?
Technology has enabled unprecedented speed and fragmentation of communication, production, distribution and choice. As a consequence our organisations, governments and societies have become spellbound by 'short-termism,'  played out like an addiction to fast, tangible returns.
From a brand identity perspective, we marketers are faced with the opportunity to re-invent ourselves. To take advantage of the availability, access and speed of change opportunity presented by internal and external factors.
Paradoxically, the easier change becomes and the more choice we're presented with, the less happy we are in the choices we make – perpetuating a cycle of choice evaluation and more change.
And then there's the other human truth that perseverance can be boring, and novelty is fun. Like sticking to a diet or practicing piano, we know tenacity produces better long term results, but most of us reach for the instant(ish) gratification of quick returns.
Growing some grit
So how do we adopt the right mindset and skills to slow down and build some more grit into our brands, without disengaging a consumer base itching for novelty and proof of minute-by-minute relevance?
By borrowing inspiration from recent self-help manual sucesses such as Grit, Outliers and Peak, we can begin to unpack the techniques common to achieving success through perseverance.
The three key outtakes I believe to be most pertinent to brand consistency are:
1. Find your driving purpose
Interest, or passion, comes first. In some ways, this can be the only thing a great brand needs.
A truly clear, driving idea that can be re-expressed over time to sustain relevance without losing its identity. Like the way Coca-Cola has anchored its brand to powerful emotional platforms of happiness and nostalgia, Disney's commitment to wholesome values and magic, and GE's belief in imagination.
These brands are able to re-express their visual identifiers, their photography styles, campaign ideas and even products, yet sustain consistency through clear alignment with their core reason for being.
From this perspective it's clear that innovation can and should happen – for your products, your operations, your service design – but these innovations should ideally strengthen, and be guided by your core brand truth; not overthrow it.
2. Stick with it
This point reinforces the value of continuity in brand application, yet brings us back to our original challenge – how do we overcome our natural resistance to practicing (it's boring) and craving for novelty?
Firstly, it's easier to make your hard work feel meaningful if you start with a clear purpose in which you believe. Then there are some practical tips to guide successful practicing:
Continued improvement calls for continuous focus, feedback, optimisation and investment in how that time is spent.
In marketing, this focus and direction can be supported through regular measurement, applied rigour and accountability. Setting up robust processes can assist in determining dial shifts in productivity or culture that don't otherwise show up on ROI alone.
Clear feedback should guide minor changes and tweaks that serve to fine tune the machine; it is not a case for re-inventing the machine in response to every setback.
Break up your challenge into tangible parts
Break long term goals into smaller tasks. Large scale consistency is created through multiple minor consistencies – many drops make an ocean, as they say.
Think about your brand through both a macro and micro lens. How can you drive consistency through every touchpoint – product experience, retail experience, visual, verbal, service design, sensory design, employee experiences, NPD.
Continue to fan your purpose by choosing depth, nuance and richness over novelty and change.
3. Teach your people to fish
This point is about employee engagement, empowerment and ownership of your brand.
If you can successfully align your organisation around a shared vision and purpose, you will impart a sense of responsibility and opportunity within the individuals who are charged with delivering your brand.
Clearly articulating what the brand stands for will also engage employees in a longer-term collective goal; limiting turnover, HR expenditure and the dreaded brand itch.
In summary, find your schtick, stick with it and empower others to amplify it. What will result is more room to move, as well as a more focused and productive approach to marketing activity.
Imagine your brand is in a position where achieving awareness is a given and your messaging can instead focus on each innovation in product formulation or service change, however small. 
Imagine the energy and resource you'll free up by not reinventing the wheel with every seasonal shift or communications channel. Brand grit works because consistency can unlock creativity, not restrict it.
Susanna Kass is senior planner at media, CX and advertising agency Affinity
–
Further reading
–