Sydney Water watches water wastage with Shane Jacobson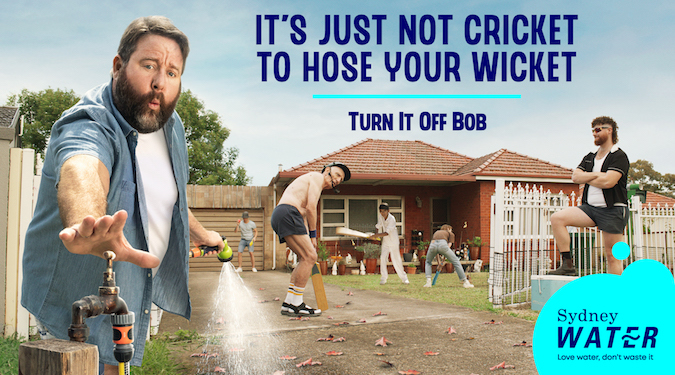 Two new spots in Sydney Water's summer campaign have gone live. The lighthearted series tells how small things can help save water.
Featuring award-winning Australian actor, comedian and conservationist Shane Jacobson as the Bob, an absent minded Aussie bloke. The campaign, named Turn it off, Bob, features Bob in an over-the-top theme park-esque backyard setup. With the always Aussie sprinklers on, Bob's backyard was a little wasteful for a summer cool off. 
In a second 30-second spot, Bob learns a valuable lesson from cricket legend Brett Lee. Whilst watering hard services, Lee tells Bob to stop wasting water and use a broom. 
Sydney Water has used the opportunity to promote conserving water. Summer can be hard for those without pools, but it's about staying cool without water wastage.
 Clemenger BBDO Sydney executive creative director, Brendan Willenberg said, "It's been another tough year of COVID restrictions. We knew that bringing Bob back and using a light-hearted approach to encourage better water usage was going to be key. Bobland and Cricket are the second and third spots in this campaign that has been amazingly received by the public."
The campaign is running across TV, OOH, digital and social channels.