The beauty of independence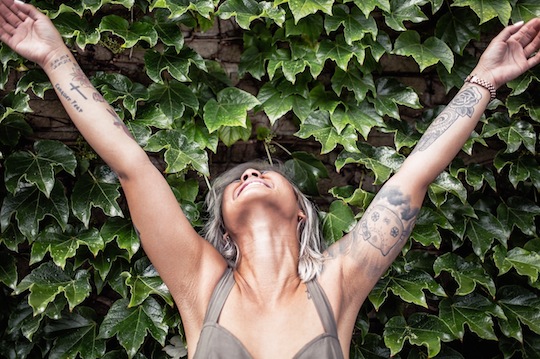 * Sponsored content: This article was contributed by independent media agency Chaos Media.
_
Independence represents freedom and autonomy in this world. And when it comes to business, it's rightfully celebrated with awards, accolades and, often, special media attention. But for some reason, this independence isn't celebrated quite so liberally within Australia's media buying landscape. By Glenda Wynyard, head of clients and craft at Chaos Media.
Independent media agencies are charged with the task of handling some of the best known brand names we all know and love, small and large, in the country. However, it's probably not that well acknowledged that independent agencies like Chaos Media are such a massive part of the media buying industry.
Because the large networked agencies tend to land the headlines far more often than the smaller – but no less hardworking – agencies. Even the larger media owners treat independents differently with altered sales structures in place to cater for the different types of business structures.
At last count, there were in excess of 1500 accredited media buying or full service agencies all jostling for the pool of client's media business every single day out of roughly 2000 agencies in total. Based purely on numbers, it's entirely fair to say that independent media agencies are the lifeblood of our industry despite not competing with the network agencies in pure $ billings.
Brands like Food Co (Muffin Break), Konica Minolta and BBQ Factory put their faith in independent Australian media buying agencies because they know that the result is often far more beneficial in the long run. They realise that independence isn't something that should be taken lightly in this day and age. Particularly if your network agency group is billing over $1.3 billion and you contribute well under 1% of that.
Like me, many of my independent counterparts have come from a global media agency, and know that you've got very set parameters that you're allowed to work within. You can't just decide on adding in an incremental person if you want to find out how the rainfall around the country might impact on your client's sales – just because you're curious and want to see how combined with a change in media spend that rain might give your client better results. Here at Chaos Media, we can do whatever we believe will help provide the best insights that will lead to the best media buying decisions for our clients – and we do.
The global network media buying agencies is made up of six dominant holding companies and are usually filled with latent Gen Y / Millennial media buyers learning the ropes on the fly. They're often being led by one of the remaining media superstars whose names we've all heard. They're the ones sent out to seal the deals with the clients before sauntering back to their offices to pass all the day to day work over to their young team, often never to be seen again by the client. And management churn within the global network sector is high.
These big networked agencies say they know how to get bang for their client's buck. They're full of promises, but I am sceptical if these promises are ever delivered as most clients don't really understand what 'value' they are receiving.
Don't get me wrong – there's a place out there for the large networked media buying agencies and the people in them on the whole are good people. But despite popular belief, a lot of these global giants keep their doors open on the back of one or two extremely large hip pocket pieces of business and their global alignments. And the reality is that smaller, local media clients just don't receive the service levels or attention that they deserve.
Australian, independent agencies like us are small and dynamic. And our professional survival is less reliant on those ginormous global pieces of business, global systems and structures they have to follow to the letter. And our client base isn't 'dictated' to remain with us. That's where we saw a gap. A highly skilled local media agency offering that has the highly skilled capabilities of a global agency whilst remaining driven by a stable management team who believe in doing the right thing on behalf of our clients rather than our international shareholders.
There are plenty of reasons why independent media agencies are a strong option as their buying can yield a far better result for your business. We're nimble, and adept at negotiating good deals for our clients.
We've also got the ability to adapt a lot quicker when a client finds that seasonal fluctuations or market trends have had a major impact on their business and make a serious impact for our clients.
And when hiring an independent media agency, you're almost certainly going to have the owner of the business working on your account.
We also pay close attention to a client's business. We know how to scratch the surface to find a solution that perhaps hadn't been contemplated by others. David Lewis, the CEO of our group, is a lawyer by trade specialising in mergers and acquisitions, our data science team are from the financial services sector, so we very much have the ability to act as an extension of our client's overall business not just the marketing team.
We're constantly looking where people and media are converging. Our in-depth research, trends, data and analytics empowers our clients with more accurate insights to help transform customer behaviour and decision-making. While the network agencies are talking about utilising 'big data', 'econometric modelling' and 'triple exponential modelling' to understand media's attribution to their clients business we have already been actively doing this superbly well for many years. And, because of this, we've become specialists at contributing to the turnaround of difficult, large pieces of business knowing it's a delicate balance of art and science.
And yet we recognise that the media agency is just one part of the bigger communications puzzle, which is why we place a high priority on collaborating with our clients and their marketing partners.
We've got people in the business who have been around media all their life. And when you combine a bunch of senior, curious minds with a hunger for knowledge, you start to generate new possibilities and a 'why not' attitude.
We know how to negotiate great deals for our clients, and we know how to do things that make a real impact on our clients' business. We specialise in combining client data and customer insights with dynamic media planning and buying with the sole objective of increasing our client's sales. That does not mean effectiveness has to be at the expense of creativity. We do that extremely well too. However I will save my stories behind live worm farms and reverse graffiti art for next time.
_
Chaos Media is a proudly Australian-owned, and fully independent. Our knowledge and tools help to shape better media options for the real business world. And these tools have been carefully designed to handle the often unforeseen fluctuations that all businesses experience. To speak to Chaos Media, please call Glenda Wynyard on +64 2 9555 7776 or email [email protected].