The Biggest Loser Retreat to open on the Gold Coast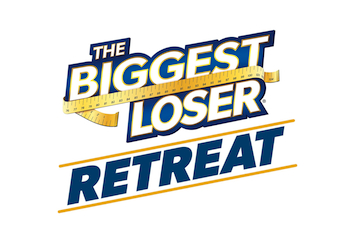 Australia will open the doors to its first-ever dedicated weight-loss retreat in July 2013 with the launch of The Biggest Loser Retreat on the Gold Coast, Queensland. Following the same path and ideology as The Biggest Loser Resorts in the US, the refuge operated by Golden Door Australia, will be located at the refurbished Golden Door Health Retreat.
Having undergone a total rebranding after parent company Cypress Lakes Group Ltd entered into an exclusive partnership with The Biggest Loser producer Shine Australia, the Golden Door Health Retreat is the ideal fit. As one of the pioneers of the Australian health and wellness industry, 2013 marks The Golden Door Health Retreat's 20th year of operation.
As Australia stares down one of the largest health epidemics to face the nation, general health and wellbeing is a topical point of interest, as Andrew MacDonald, general manager of The Biggest Loser Retreat informs.
"… as we begin a new chapter, we look forward to utilising our knowledge and expertise in a more concentrated capacity to focus intently on what is a very real and serious health issue currently affecting over 60% of everyday Australians who are overweight or obese," he says.
Nick Love, managing director of Shine 360 – Shine Australia's rights and brand management arm agrees: "We are thrilled to partner with The Golden Door to bring The Biggest Loser brand and its philosophies to life in a real and accessible way for Australians. The Golden Door and The Biggest Loser share a common approach to healthy living and wellbeing, and pride themselves on making a positive and ongoing difference to peoples' lives."
Similar to the show itself, The Biggest Loser Retreat offers guests a tailored weight-loss program reflective of achieving lasting body fat loss. Key philosophies of movement, food, coaching and education are all included in the treatment.
"We are passionate about helping everyday Australians to turn their lives around; this is a life-changing experience that should be considered as a first step before pursuing irreversible surgery or embarking on an unhealthy eating regime," says Dr Cris Beer, The Biggest Loser Retreat's official doctor and expert in nutrition and health.
People can register their interest to attend now, while bookings for The Biggest Loser Retreat by Golden Door Australia can be made online from June.