The dark alley of election research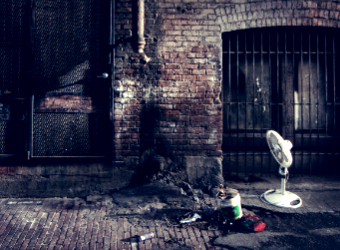 Have you ever wondered why election policies lack context and vision? Why they concentrate on frustratingly facile tabloid populism, why they are so low-brow?
Why the 'working families', the three-word slogans and the tiresome 'fair shake of the sauce bottle' 1940s colloquialisms?
Look no further than that tool all marketers use with varying degrees of effectiveness: market research.
During an election, both major parties engage pollsters to monitor the public pulse. They are based out of the War Rooms the parties run. They will conduct thousands of quantitative interviews each night in marginal electorates, combined with perhaps half a dozen focus groups with swinging voters to add depth to the numerical findings and offer insights and language hints to the advertising teams. They are armed with draft commercials, fake headlines, dummy policies and all manner of stimulus material to extract the maximum value from their respondents.
They are skilled, well-funded and fast, giving real-time feedback on public opinion in the electorates where it counts, rather than the broad sweeps of national opinion that feature in the media.
Research is, as all competent marketers know, a tool for management rather than leadership.
Research in a political – or product – sense, tells us what Peter and Peggy from Penrith think about an issue. And the answer is invariably 'bugger all'.
Compulsory voting demands that election campaigns target the most persuadable segment, being dimwits and the disengaged. Research tracks their attitudes and beliefs in order that parties can feed back their concerns and biases to curry their favour.
While it is perfectly fine that the political sentiments of emotionally disconnected voters are invariably trite and ill-considered, when thousands of these inane attitudes are aggregated they form a cathedral of mindlessness that too often percolates into policies.
Good politicians, like good marketers, understand the limitations of polling and pandering to public opinion. Populism can be a winner in the very short term but once an agglomeration of ill-considered ideas is reflected as policy and implemented, it tends to collapse rapidly, as it has little spine of principle, sense or vision to help it stand.
Research is an aid to decision making, not a guide to direction setting.
Market research is important. If you don't know what your customers think it is hard to carry them with you. But market research is not a substitute for vision. Research helps you manage and informs decision making, but doesn't replace leadership. Politicians that assume it can, like brands that do, can rise rapidly but fall even faster.
Research often aligns ideas with reality, but for every dozen dud creative concepts aborted by focus groups there's a genuinely big idea led down the dark alley of research and strangled by lack of understanding. And that's where a leader should intervene.
Regrettably political research is increasingly being used to establish election policy, rather than simply a way to align genuine vision with the cynicism of the disengaged. Most brands have learned the folly of this, but Parties have yet to do so.
You can't lead by following.