The five automation skills every marketer must have in 2019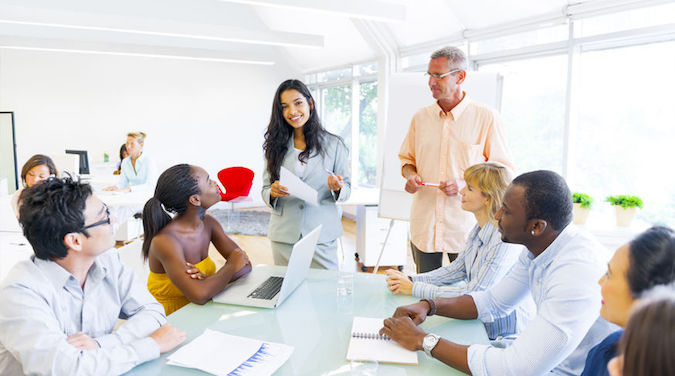 Marketing automation is opening up new job opportunities and delivering greater performance. It is also always evolving. Here are five skills to help you navigate an ever-changing environment and ensure you're a valuable member of any digital marketing team.
This article was sponsored by RMIT to let readers know about its Master of Marketing program »
Marketing automation promises huge things for businesses. More leads, sales and conversions, all with minimal work. It's no wonder more companies are starting to incorporate automation platforms. For a marketing automation enthusiast, thousands of jobs are opening for marketing automation experts. It's one of the most in-demand jobs in digital marketing. Here are five skills that you should master to stay competitive:
1. Data analytics
According to Data IQ, 38% of marketers have no analytics training, only 22% know how to analyse customer data, and 16% understand data and database management. The importance of data analytics for marketers is essential if they want to become automation specialists, because automation helps unify data and paves the way for better strategic decisions. Marketing automation can function analytically, but sometimes it does not provide exact data. It can, however, provide numbers. Mathematics, in this case, is important considering you need to interpret the numbers and turn them into useful insights.
Without the fundamentals in data analysis, you cannot expect to be an effective marketer, especially when it comes to utilising marketing automation.
2. Creativity
Automation isn't just about sending out emails.
Instead, it's about fulfilling business goals with the correct strategy. Businesses have different goals and various campaigns are required to help achieve those goals. For instance: who is the audience, how many emails will they receive, what will each email say, what actions need to be taken to keep the efforts on track? Think of marketing automation software as a tool to help achieve these goals. The creatives are still needed to captivate the target.
3. Communication
You are probably wondering why communication on this list. It's an obvious one, right? Well, for some it can be obvious, but for others not so much. Communication is all about collaboration and teamwork. As a marketer interested in automation, being able to collaborate with other stakeholders is essential for you to be able to meet the business objectives. It depends on the objections, but if one of them was more lead generation, the sales and marketing team must collaborate to create a strategy that will work.
4. Tech-savvy
To be successful as a marketing automation specialist, the skill of being a programmer is not necessary, but an understanding of the software you are dealing with and how to use the basic web-based features is paramount. Being tech-savvy also means you can adapt and be flexible to new updates of the marketing automation software. Marketing automation companies are always updating their products to keep up with the latest trends, so when a new function is featured, being able to grasp it and apply it as a strategy will help increase the overall implementation.
Having some basic knowledge of HTML and some design can be a selling feature on your resumé because you can edit landing pages and email templates. Although these skills are not necessary or mandatory, it can be easier to fix glitches.
5. Content creation
Content is vital to getting the best results! Marketing automation does amplify your voice with which you speak to your audience, but the material that is in your email is what really gets the attention of the target. Marketing automation paired with compelling content creates a cohesive, effective and efficient engagement powerhouse. Below are some examples of how automation and content marketing work side by side:
Social media content and automation go hand in hand because content helps to drive sales and nature relationships, while automation helps marketers understand the customer and their engagement.
Email marketing delivers the content and automation ensures that the message is always customised and relevant.
Websites are the brand hub for any company. Marketing automation uses the customer journey experience on your website to convert anonymous visitors, create strategic pages and connect with different visitors around the world.
Automation helps essential tasks for a business stay on track. It also creates and tracks content and the customer journey across all platforms.
Interested in accelerating your career in marketing? RMIT's Master in Marketing can help you get to where you need to go, learning the fundamentals of marketing and how they are applied in real time.