The long game: how connected care will shape marketing in 2019
Taking care of customers has, and will continue to be, much harder than it seems. Lauren Wilkins details the findings of The Leading Edge's most recent report, laying out what it means for a brand to really care.
January; the time of year when we pack away our Christmas trees, try to ignore the fact that Easter eggs already in shops, set New Year's resolutions and hope that our summer glow doesn't fade too quickly. It's also when we find ourselves inundated with 2019 prediction lists. According to various forecasters of top marketing trends, the next 12 months are likely to bring many exciting opportunities: social, retail, digital – cultural tidal waves which brands can ride to achieve good outcomes.
In The Leading Edge's recent report, 'The pursuit of GREATNESS', it identifies that brands which encompass greatness have five distinct qualities: a passionate vision, a sense of connected care, encouraging active social change, celebrating its origins and delivering human inspiration.
Taking these qualities and combining them with upcoming trends is an approach which may lead to brands winning in 2019. In particular, fostering connected care – the concept of 'developing a meaningful connection between a brand, its employees and its suppliers' is a route to becoming a great brand. This has particular relevance given what 2019 will have in store.
Caring for our sleep
In 2019, there will be heightened focus on the unbeatable power of quality sleep. A good snooze is touted as having many benefits including improving brain functioning, supporting emotional wellbeing and warding off physical health issues. At CES 2019 the sleep tech area was one of the most popular booths, displaying various innovations such as smart beds and accessories to help you fall and stay asleep, with smart sensors to control environmental conditions and monitor your sleeping patterns.
Related: What marketers should expect from consumer tech in 2019 »

Outside of tech companies, there are opportunities for all businesses to benefit from showing connected care by supporting their employees in achieving better sleeping goals. For example, as part of Enero's corporate wellness program, staff have access to weekly meditation classes – a skill, that if practised in the evening, can help still the mind before bedtime.
Companies that are truly committed to encouraging work-life balance will also reap the rewards of having more energised employees – for example: discouraging late night screen time helps to minimise 'blue light' sleep interference. A warning for brands and businesses: make to demonstrate sincere concern for people's wellbeing – some companies have received criticism in the past for giving staff Fitbits as a way of big-brother style monitoring of their health habits.
Connected chit chat
While this was on the list in 2018, the initial chatbot take off was slower than expected. This year momentum is predicted to gather and more businesses are likely to take advantage of the savings chatbots can offer in executing customer service tasks – answering common questions, warming up leads or scheduling appointments. Combined with advances in AI, chatbots may become even more sophisticated in 2019.
However, the tip for successful use of chatbots is ensuring that consumers still receive a sense of true human connection with a brand. There is a real risk of consumer backlash to chatbots, with consumers resenting businesses for replacing human customer service teams for the sake of higher profits. As Kim Verbrugghe, head of strategy at Orchard notes,"Human interaction is becoming precious and rare. With everything being digitised, brands risk losing more of their humanity… After all, the brand isn't human and can sometimes come across as a real psychopath: using psychology to make people buy things they don't need."
Related: Why chatbots are the customer service agent's new best friend »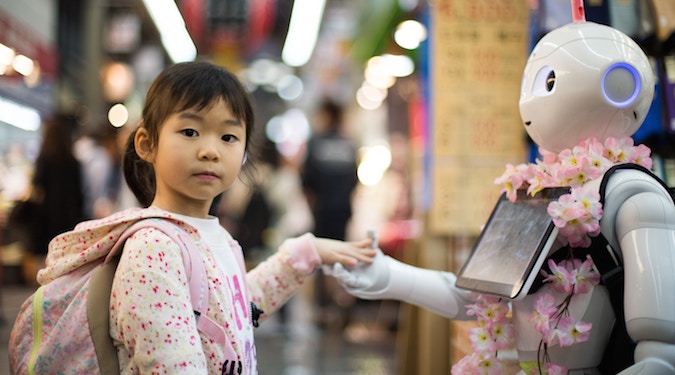 A good example of a brand that continues to have a connected care edge in this space is Duolingo, a free language-learning app. By allowing consumers to practice their language skills by conversing with chatbots, the popular app taps into the human insight that people can feel embarrassed when learning something new; and feel particularly awkward when trying to talk to a fluent native-speaker. To further humanise the experience, Duolingo created bots with various quirky personalities (e.g. Chef Roberto) with friendly and casual conversational styles.
The company continues to invest in audacious 2020 goals, enhancing its AI capabilities by using the wealth of data gathered from chats to improve the educational experience for students – gently helping to solve various language mistakes.
Considering the long game
(Speaking of brands coming across as psychopaths) Trump, Brexit and other political issues are expected to continue to drive an underlying sense of uncertainty for people around the world. The game of ministerial musical chairs being played in Australian parliament is likely to still see fall out in 2019, with Aussies losing their confidence in the system. In the UK, Brexit becomes an unavoidable topic as it infiltrates almost every moment of everyday life, leaving Brits – and non-nationals living in Britain – feeling uneasy about what it could all mean.
What's the common thread? Frustratingly, it can feel as though many political decisions are being made with myopic focus on the next election, rather than the long term benefit of the everyday people most likely to be affected. There is an opportunity for brands to learn from this political short-sightedness.
Amazon is an example of a company which has been critiqued for its lack of long-term thinking. Although Amazon once used to top many lists of the world's best supply chains, due to its lack of significant improvements in environmentally friendly product transportation, the brand has recently fallen from grace. Amazon has also received negative press regarding the low pay of warehouse workers. It will be interesting to see if the company can turn this sentiment around this year.
For brands and businesses, the key is to demonstrate connected care by focusing on 'lifetime planning' and not just the next financial cycle when investing in consumer marketing, supplier and employee initiatives. I hope that in 2019 we see companies acting more responsibly and aiming to have a positive impact on those that surround them. And for the rest of us, let's hope 2019 brings great success and happiness!
Lauren Wilkin is a senior consultant at The Leading Edge UK
Further Reading:
Image credit: rawpixel