The true value of altruism – arts partnerships are a win-win-win
With 73% of Australians feeling that advertising can't be trusted, building a community presence has never been so important. Last year Karen Monaghan argued that brands and arts organisations are missing out on key partnership opportunities, this time she's bringing proof. 
Today's marketing landscape – it's about more than the dollars
When it comes to marketing, Aussies are a particularly hard crowd to win over. According to a research report by Grey Group Australia, 'Helping Australians Fall Back in Love With Brands', a whopping 79% feel that there is too much advertising in the market and 73% feel that advertising can't be trusted.
In this climate of mistrust, skepticism and general apathy, it is becoming increasingly important for brands to not only sell something, but also to stand for something.
In a nutshell? Nowadays, what you choose to buy says something about who you are. People want to buy products from companies who care about the same things that they do.
You only have to look at the meteoric rise of the 'Thank You' brand to see that this is so. They started out selling not for profit bottled water. Six years down the track and they stock over 55 products in all major supermarkets
The arts – an untapped opportunity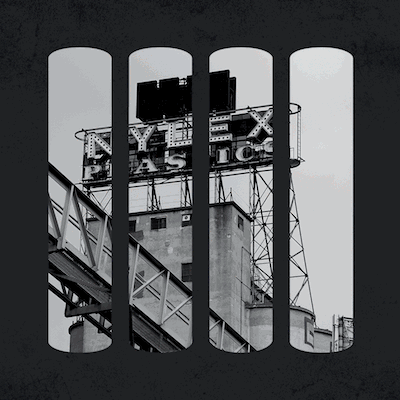 While Australians are particularly sceptical about advertising as a nation, this cynicism is replaced with enthusiasm when it comes to the art sector. According to the Australia Council for the Arts, 98% of Australians engage with the arts, of which the highest percentage are 15 – 24 year olds.
Supporting the arts is therefore a very real opportunity for brands to give back to their local communities and to foster an internal culture of pride and positivity, while also capturing the hearts, minds (and wallets) of the Australian public and the elusive youth demographic.
But the onus isn't only on brands to create these partnerships. Arts organisations need to get better at talking to brands too – as government coffers dry up and their piece of the pie gets smaller and smaller.
That's where agencies come in. The gatekeepers between the two, to identify the alignment, the opportunity and then tell the story in a way which enables genuine moments of connection.
The proof is in the pudding
Back in 2017, Joe Russo and his exec board decided that they wanted to give back to their local community. They identified The Reach Foundation as Caydon's charity of choice and set an ambitious fundraising goal of $1,000,000.
Donating a long abandoned warehouse beneath the iconic Nylex clock, Caydon engaged the team at Neonormal and international curator Roland Henry, to transform the dilapidated but beautiful space into a pop-up street gallery.
Live for a total of 11 days, with a collection of 26 local and international artists, in a site which has so long been symbolic of the city, the ambitious 'Untold' set out to raise money through a combination of ticket sales, limited edition prints and online auctions of the artwork.
Getting so much more in return
At its core Untold had a single minded and pure purpose and vision; to raise money to support the incredible work that Reach do with thousands of young people in Australia.
But in reality it delivered so much more; for all the partners involved. Here's how:
Giving back to the community
The Untold project not only allowed Joe and his exec board to fulfil their personal passion of helping a charity so close to their hearts, but it also allowed Caydon to live and breathe their commitment to shaping communities that enhance peoples lives and help them to really thrive.
The inadvertent consequence of Caydon's generosity was that, in the sea of property developers with little differentiation, they stood up and stood out for something – for their commitment to the Melbourne community that is their heart and home.
That's money-can't-buy credibility and good karma in action.
The Reach Foundation – reigniting pride and passion
Untold has made a profound impact on The Reach Foundation, over and above the fund raising dollars alone.
Jeremy Dooley, a Reach facilitator for 18 years says it better than we ever could: 
"In my 18 years of being part of Reach I have never seen, or experienced, anything like Untold. For me, it's more than an art event and it's more than a fundraising event. Untold is the story of Reach. It's a space where people have been free to express fully and without fear
"Connection and story has always been the foundation of everything that we have successfully done. Exploring the human condition regardless of age, race, gender. Being bold, fearless, and aiming high is what has made Reach stand out from the crowd. It's why some people are fanatical about this place. Untold is all of those things. Untold is Reach."
It's clear that Untold has reignited and established a burning sense of pride and passion in the Reach team. More than that, it's helped to enable a shift in the conversation from the sad passing of co-founder Jim Stynes, to the future of Reach – loud, proud, strong, innovative and still taking risks to this day.
Enabling deep and strategic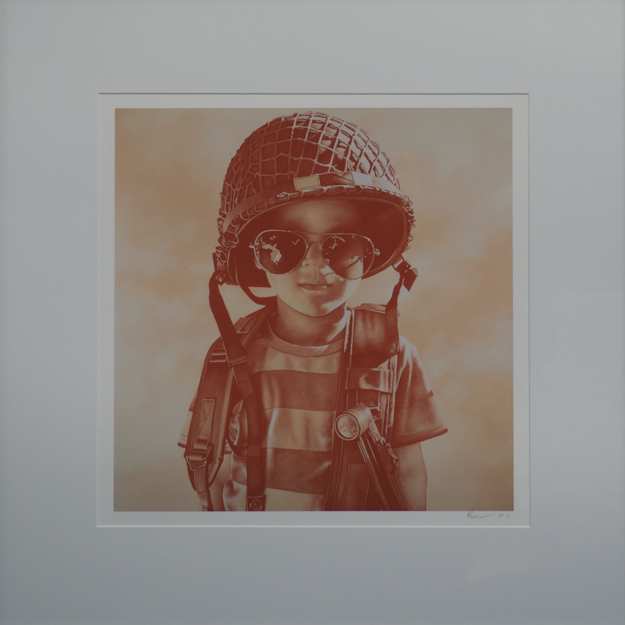 As a pro bono project, the decision to take part in the pitch was one which wasn't taken lightly by Neonormal's directors, Madeleine Preece and Tyson Carr.
They did so from their unwavering belief in the power of the project, their commitment to the community and the conviction that in giving back, you can get so much more in return.
Untold has brought benefits without measure to the Neonormal team; from internal pride and passion, to reinvigorated creative energy, to organic positive PR, to deep and lasting strategic relationships with the project partners. Relationships which will last a lifetime and which have the opportunity to open up numerous doors.
Hat trick – brands, arts organisations and agencies
Untold is an unequivocal example of the power of partnerships.
The power to build credibility, community, engagement, reposition and reinforcement of values and appeal, all the while leading to real business value for the organisations involved.
As the doors close on Untold, the story won't end here. As the Reach team return to their home, freshly painted by UK artist Ben Eine, they will be reminded of the power of collaboration, of the generosity of a property developer, a curator who gave it everything, 26 artists who donated their time, energy and passion and an agency that brought the experience to life for nearly 8000 Melbournites.
Karen Monaghan is client development director at Neonormal.
Further Reading:
 Image copyright: janifest / 123RF Stock Photo