Gumtree reprimands misbehaving community with new social campaign
Gumtree is addressing the misbehaviour in its community with a new campaign, 'Keeping Gumtree Real', aiming to improve trust and responsibility on the platform.
Today Gumtree launched its latest content-led campaign, 'Keeping Gumtree Real', in response to issues of misbehaviour within its community. The online marketplace has renewed its relationship with former TV host Jason Dundas to deliver a two minute TVC at launch, suggesting resolutions for common issues users have in communication with others on the platform.
The campaign will include a series of videos hosted by Dundas, the first of which Gumtree says offers "tips on buyer and seller best practice in a light-hearted way." The video encourages users to be honest in their online profiles, respect other people's time when organising meetings, negotiate prices fairly and be responsive to other users' messages.
"As a result of being an online marketplace, on occasion people often think they can get away with behaving in a way that they normally wouldn't in person," says James Walmsley, senior marketing manager at Gumtree. "Keep Gumtree Real is about encouraging buyers and sellers to treat each other as they would in real life and to ensure their experience is as seamless as possible."
Managing director at Gumtree Martin Herbst says, "Gumtree is more than a trading website, it's Australia's local marketplace – a community focused destination that's rich in human exchange and experiences." 
The campaign will be supported by updates to Gumtree's online platform also aimed at encouraging trust and reliability. Profiles will now feature user images and 'trust markers' – average reply times, reply rates and preferred payment methods.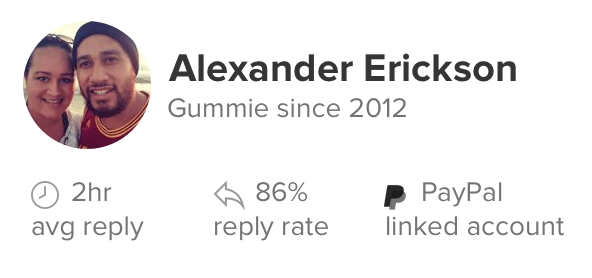 The 'Keep Gumtree Real' campaign will be distributed over social and owned digital channels, Gumtree says the campaign is aimed at both new and existing users in an effort to improve behaviour on the platform.
Further Reading: