The user-technology-brand disconnect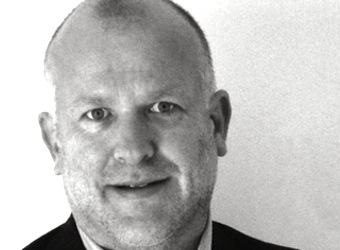 In 2013, we are facing a whole new paradigm in digital marketing. The past 18 months have seen a shift in consumer habits in respect to devices and technology platforms that is now all but complete. But, surprisingly, many campaigns are still failing to succeed in the 'final mile' of connecting with a consumer.
At a recent conference in the US, the lack of mobile device quality engagement was squarely blamed on the agencies and intermediaries sitting between the brand and the consumer – those who are supposed to be the experts and the wise guiding hand in generating brand awareness and leadership.
Mobile, in many regards, is no longer a relevant term for the category. With the launch of the iPad mini and the overall uptake of tablets, consumers are now connected online more often, in more diverse places and doing more things than ever before. When we talk 'mobile' we really mean portable devices – this encompasses tablets, but we need to exclude laptops. I'm hearing more often now the phrase 'highly-portable connected devices' (in the UK) or 'in-hand devices' (in the US).
I was asked to help analyse a recent campaign and provided with a wealth of statistics and reports that on the whole were pretty meaningless. But what was very clear was that more than 90% of the audience (B2C campaign) were using 'in-hand devices', with almost 35% of those being tablets. The campaign was simple: register for the launch of a new range of products and receive an invitation to a special event.
The first email went to half the list and was a typical marcomms piece containing images and a highly- structured layout. It received around 7% conversion – considering it was a highly targeted list, this was somewhat disappointing. The second half of the list received a text-based email with all the same messaging, but written like it was for an SMS: short, to the point and very succinct. This received a 22% conversion.
What these conversion statistics are showing is not that people prefer text email, but that consumers no longer sit at a desktop PC to focus on their emails.
They are on the move and socialising everywhere at any time. The short, to-the-point email resonated with the very short attention span: it loaded almost instantly, presented an immediate value proposition and contained a single link to click as a clear and in-your-face call to action.
The final statistic of most importance to this article regards mobile data. We head to an era where high-speed 4G LTE networks in Australia are available.
In fact, my iPhone 5 now connects to data at around five times the speed of my ADSL2+ at home. If I'm really in need of something fast, I now share the connection from my phone.
But this doesn't solve a lot of the challenges. Higher-speed mobile networks will start to create new problems of data costs. At the moment, the speeds are almost a self-governing throttle on the overuse of data. As a consumer, I find that I tend to use my phone now for more general surfing, simply due to the speeds.
And for the first time ever, I received a text warning about hitting 90% of my data allocation. So 4G is fantastic, but doesn't alter the need for efficient, lean and highly-optimised content when delivering to any in-hand device. Don't get lazy like on the desktop and start entering the two-megabyte homepage levels – it may load quickly, but consumers will start to realise that it's wasting their data.
Tran Hang, head of travel industry at Google, believes 2013 will be the year of catching up to consumer behaviours. "We're going to see mobile this year represent 35% of all searches. Next year, it will be about 45%," says Hang. Some analysts predict that the adoption of QR (quick response) codes will double in the US and social gaming (or brand gamification) will become a dominant consumer engagement model. Irrespective, numbers of mobiles, tablets and even new Android watches are expected to grow at record levels.
Despite this, the number of mobile- ready websites and mobile-educated brands and organisations in general is way below the predicted 45%. Consumers are overtaking what agencies are delivering on behalf of their clients.
Despite the investment and marketing for the Windows phones, consumers aren't buying them. RIM (maker of the BlackBerry) has all but 'gone dark'. Metrics firm ComScore reported that in September all Android device manufacturers (Samsung, LG etc) grew the combined market share to 52.5%. Apple alone grew more on a percentage basis (1.9%) to achieve a market share of 34.3%.
Let me quickly summarise the year ahead:
faster data (upwards of five to 10 times faster) on mobiles
mobiles and tablets are now replacing desktops
consumers are using mobiles for personal email
HTML5 rich mobile web content is becoming the standard
mobile web will dominate with brands for both B2B and B2C
mobile video will be the fastest growing digital channel
email (B2C) will decline
it's a two-horse race in devices: Apple's iOS and Google's Android (on LG, Samsung, etc devices)
the personal 'cloud' will dominate, as will enterprise use of things like Dropbox instead of maintaining expensive in-house file servers, and
retailer-agnostic initiatives will dominate.
I could go on for pages about statistics, adoption rates, consumer behaviours and usage patterns, but all that's pretty well- documented. So, why then do agencies still get it so wrong when it comes to mobile?
In many regards, it's the failure to engage technologists in the process. Many agencies have migrated digital gurus to the mobile world and remain convinced that it's a basic extension to their current thinking. Take a look at numerous other industries: the world's leading accounting packages weren't developed by accounting firms. Manufacturing software wasn't developed by manufacturers.
It seems, however, that agencies are convinced that they understand enough about mobile to produce campaigns that will succeed with limited or no consultation with technologists who understand the ecosystem.
Some have suggested that this disconnection is not a technology barrier as much as a pricing barrier. There is no doubt that mobile campaigns offer the greatest potential ROI of any medium. It allows for a connection at an individual consumer level like no other. But the ability to connect to a single user for 12 cents (SMS) or an entire target audience for less than $2000 (promotional landing page) discombobulates the revenue- driven agency world. Where's the value in formulating a strategy that generates less than $5000 in billable revenue with slim or non-existent margins?
In the UK, the trend is different and it's changing in the US. Agencies far more frequently partner with mobile technology players and create brand plans that embrace all aspects of mobile.
They now bill for their strategy with the final mile of media buying being a minor line item on the monthly invoice.
After consulting to agencies working for the same brand in two different countries, the approach and attitude difference was staggering. Not just the usual cultural and creative differences, but also the attitude towards mobile and the way partnerships are forged with brands is completely different. But it's not just the agencies that need to morph their models; brands also need to respect and value the creative understanding of the ecosystem and be ready and willing to properly fund long-term planning and engagement strategies, and not leave agencies scrambling for dollars from rebates on media spends.
There are two great examples of this agency disconnection, which unfortunately simply creates the disconnection between the brand and its customers. There is a high-profile beer brand that ran a mobile QR code campaign at a music festival. The idea was brilliant, but the execution lacked the finesse that could have been achieved by bringing in a technology partner. Patrons went into the marquee for this brand of beer, walked up to a computer screen and entered their details and a personal message. A QR code was then printed and could be stuck onto their jeans, back or anywhere. Whenever anyone scanned the code they would receive the personal message.
The campaign seemed like a success. A marquee full of staff and computers and printers and people lining up to get their personal QR code (branded, obviously). At 500 printed codes, it was deemed a great event at this outdoor music concert with thousands of people in attendance. Now think about the way a technologist (like me) would have approached this campaign.
First, a tent in a fixed location with lots of computer gear is not efficient. Waiting for printouts and lining up with helpful staff everywhere simply couldn't keep pace. Why not use the concept of a self-registering QR code? I helped a firm recently create a self-registering code that meant you could print 1000 codes on labels, beer coasters, stickers etc. When scanned for the first time, the consumer can 'own' the code by registering from their mobile – validating their mobile number at the same time – and then continually update and change the code as they wish.
This would deliver:
staff could be wondering through the crowd handing out stickers
instead of 500, they could have given out 5000
those not used wouldn't have been wasted, as they could have been saved for another event
the tail on the campaign would be massive, as consumers would be encouraged to keep their code forever, continually updating what's said or what it links to, all fully branded by the beer company, and
follow-up activities to registered users could engage them in a range of models from SMS through to producing more codes for themselves.
The cost? Wouldn't need a marquee, 10 computers and power, laser printers and all the staff trying to help. Would just preprint all the codes and look for an economic distribution, like at the entry gate.
This style of QR code campaign has been run many times and they all suffer from the same delays, costs and challenges. But the revised approach of the self-registering code means a whole new process that's more efficient, faster, has a longer tail and is far more exciting for a consumer. In fact, in Japan a jeans manufacturer offers a range with printed individual QR codes on the back pocket.
There are many other examples of the same kind of challenges. I met with a retailer and its agency installing 'free Wi-Fi' for its customers. When quizzed as to the scope of extended analytics this could produce, I was met with blank stares. Free Wi-Fi could enable consumer movement tracking, intercept competitive shopping activities with immediate price matching vouchers, track and understand what consumers are seeking through their surfing behaviour, and so on. The power of the data with free Wi-Fi services is incredible. But this particular retailer was implementing the service because the agency felt it was a great marketing idea to promote the offering to customers or only allow VIP members access. But add a technology partner to the planning mix and the ability to leverage the ecosystem to deliver a vast amount of market intelligence, all while interrupting competitive shopping habits with offers and vouchers, and the investment in free Wi-Fi could now produce a real, measurable ROI.
I believe that brands need to engage agencies to create holistic strategies across the whole ecosystem, and to engage technologists who understand the medium at the low level. Then they can leverage the mobile properly and immerse the consumer into an engaging proposition, driving awareness and sales back to the brand. Being properly remunerated and empowered to collaborate and invest time creating new models will see agencies spawn some amazing executions. But leave out the technologists and squeeze the agency for unpaid ideas and strategies and we will continue to fall even further behind the rest of the world.
Did you know: in each issue of the print edition, Marketing includes the very best opinion articles curated from our huge industry blogging community, as well as exclusive columnists writing on the topics that matter? Becoming a subscriber is only AU$45 for a whole year, delivered straight to your door. Find out more »