There's more to mobile in 2012 than native apps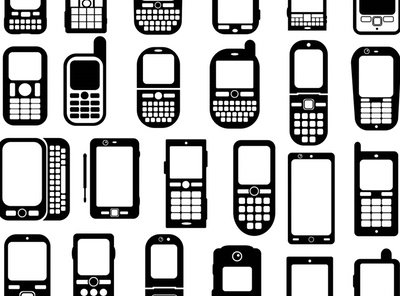 As you work out how to exploit mobile in 2012, you need to start by working out which relevant and compelling consumer problem you're going to address and how it delivers a benefit to your business.
It's also important to understand that mobile represents just one of the many consumer touchpoints that you need to serve as part of your overall marketing strategy. Mobile marketing should not be treated in isolation.
While the idea of a native app might work well as an engagement mechanism, your real focus should be using the channel to achieve incremental business growth and measure the value it provides to your brand.
For this reason, I think it's vital that brand marketers realise that there's more to a mobile marketing strategy than just building a native app. While apps can deliver a really slick and sticky way to engage with your consumers, it's not necessarily the right solution if you need to connect with a wider audience.
Big population of non-smartphone users
Even with the rampant growth of iPhones in this country, they still only account for 45% of smartphones sold in Australia. And while there are something like 28 million mobile subscribers out there (6 million more than our actual population), smartphones account for less than 10 million of them.
There's no doubt this number will grow, but for the time being, there's a big population of mobile users out there who can't even access an app. So do not let technology dictate your marketing choices.
When you evaluate the smartphone-toting audience you'll see they use any number of devices and operating systems. It won't be just Apple's iOS. It won't be just Google Android. It will be a mix of iOS, Android, Nokia's Symbian, Microsoft's Windows Phone 7, Samsung's Bada, HP's WebOS, and RIM's BlackBerry as well.
There are a huge number of different combinations of handsets and operating systems out there. With mobile, it's far more complicated than assessing what version of Windows they have on their desktops and delivering the version they need.
So, unlike developing an application that will run on a desktop, following a device-specific or native app development strategy means you'll need to double, triple, quadruple or more the cost of your development if you want your apps to be more widely available.
Furthermore, as consumers switch to mobile over the desktop as their first point of internet access, the need to deliver an optimised mobile web experience to your audience on the go will be a far greater consideration. Savvy marketers will make the mobile web a priority in 2012.
Just try it for yourself. Visit the websites of any number of consumer or business brands on your mobile device. While some are pleasingly easy to use, you'll find that far too many of them perform poorly in basic areas of mobile website functionality such as load times, navigation and user friendliness. And while brands may have been able to get away with this oversight in 2011, there's growing user expectations and sophistication. In 2012, believe me, consumers will just not stick with a sub-optimal mobile experience.
And if they don't stick around, you'll be losing out on the source of a growing portion of your annual revenue. As this chunk gets bigger, it would be reckless not to give your mobile presence a much higher priority.
Of course, another reason to deliver an optimised mobile website relates to AdWords performance. Google has already introduced measures that take into consideration how well an ad's landing site is optimised for viewing on a mobile device. So not only will a sub-optimal mobile web experience negatively shape a consumer's opinion of your brand or company, it will make it hard for them to engage with you or make a purchase, and it will adversely affect your search rankings.
In 2012, it's all about giving consumers the best possible experience on their mobile device. And this means delivering a consistent, highly tuned mobile experience – whatever the device, whatever the platform.