Think about your legacy – how UnLtd's CEO found purpose in giving back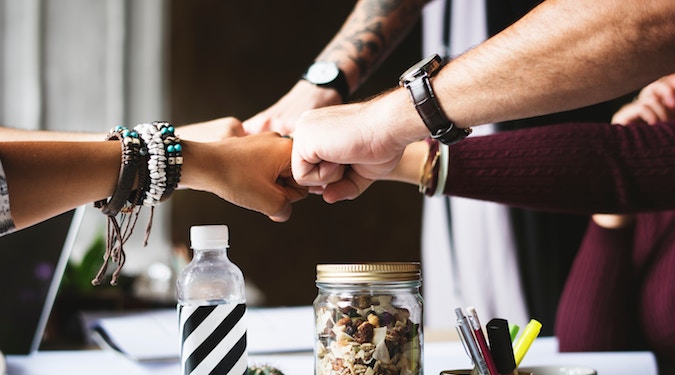 Chris Freel found a way to bring satisfaction to his life, purpose to his work and opportunities to disadvantaged Australians. Here are his tips for getting on the road to creating real social impact.
This article originally appeared in The Simplicity Issue, our August/September 2018 issue of Marketing magazine.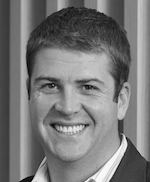 Imagine that when you were born, you were told that as part of being allowed to enter this world, you then had to sign up to leave it in a better state than when you arrived.
Then, imagine that we were all told the same thing and that all 7.2 billion humans on planet Earth had that purpose instilled in them from birth. That somehow it was a given that everybody would take responsibility for making the world a better place. How good would that be?
You may say I'm a dreamer, but I'm not the only one… sang a famous musician and philosopher once upon a time. But go with me, if you knew that you had to leave the world a better place, what would you do? What will you do? What is the legacy that you would like to leave?
It's hard to know where to start, but when you stop to think, it can be quite simple. The first time I really thought about this was about five years ago, when I was being interviewed for a job at Google. I had no idea. I had never considered it before and as I garbled some response about making sure things were better for my kids when I died, it dawned on me that I had spent my whole life focusing on superficial stuff, on myself mainly, being a selfish pr**k. Unsurprisingly, I didn't get the job, but it did plant the first seed towards trying to figure out my greater purpose.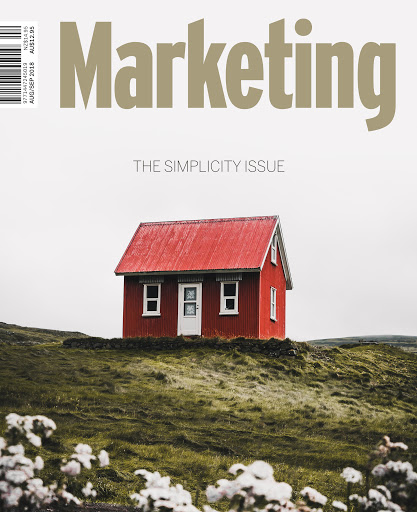 A few years later and suddenly the company I was working for pulled out of Australia and we all lost our jobs. It happened very quickly and came as a shock. My initial reaction was to move quickly on to the next opportunity. I went about setting up as many conversations as I could. But I was tired and confused. I had completely lost my sense of purpose.
My body, head and family were all telling me to stop, take some time and think. So that's what I did and over the next four months I tried to work out what the point of it all was. What was my purpose?
For the last 10 years it was all about promotion, more money, more stuff and more status. But that wasn't giving me the satisfaction that I thought it would. What I needed was simplicity. Do less, have less but with clearer purpose.
Then, out of the blue, UnLtd approached me and it very quickly became clear that this was my purpose. I got to carry on working in an industry that I love, with people that I love, doing something that I love. I feel that my purpose is to help people to make a positive difference in the world. Most of us want to make a difference, but don't know how, what if we could make it easy for people to make that change?
At UnLtd we have a simple belief: that every young person deserves the best opportunity in life. But with over 680,000 young Australians at risk, for many young people, their opportunities are very limited. This could be due to suffering the consequences of neglect and abuse by their parents, health and mental health issues, disability, trauma or poverty.
We work with 20 charity partners that all help young people at risk with various methods ranging from expressive play therapy and mentoring to more practical real world skill development through welding and woodwork workshops and alternative education. Despite the sometimes complicated, evidence-based methods, the common theme that runs through most of our partners' work is often very simple – having a constant adult in the young person's life who believes in them.
If you think back to the key moments in your life, it often comes down to having someone there who believed in you, who had your back and who encouraged you to follow your dreams. Sadly, many children and young people lack this.
So, if the answer to helping these young people is relatively simple, it should be simple for each of us to give back and make a difference. But with over 60,000 charities and not-for-profits in Australia, it can be difficult to know where to start, who to trust and to know what the easiest way is to make a positive change in society.
If you have an urge to make a social impact but don't know how, then here are some tips that may help guide you:
Do something – the smallest acts can make the biggest difference. This could be helping a homeless person with some food, it could be donating money or goods to a cause, it could be volunteering or mentoring. The more of us that take action, the more positive impact we create. We all have the power to help.
Have conversations – take time to understand the issues, what people need help with. Sometimes it's just having somebody to talk to, somebody who will listen and is there for them, who shows belief in them and who turns up consistently without prejudice.
Use your skills for good – we all have skills that can be used for good. In the marketing, media and creative space, UnLtd works with corporate partners to unlock the power of these skills and networks to drive real impact for our charity partners. We know what will make the biggest impact. This may be creative ideas, strategic experience, design skills, videography, media planning, relationships, commercial acumen, technology and more.
Complex issues, simple solutions – don't be afraid of the issues. Homelessness, juvenile detention, drug abuse, assault, mental health. These are all confronting issues and often it is easier to ignore them. In many cases, however, the way to address all of these can be simple – having a consistent caring adult in their life. There are many ways that you could be that one caring adult.
Learn and advocate – educate yourself on an issue that you are passionate about and work out how you can start or join a movement to add momentum to tackling the issue.
Give a job – employment is the best way to help somebody get back on track; a job provides security, food, accommodation and the stability to build a positive life. We have recently launched a youth employment program with Talent Rise aiming to help young people who deserve a chance in life find employment in the media and marketing sector. Get in touch if you have entry level opportunities and want to change a young person's life.
But, above all else, in between the challenges of managing a work and home life, perhaps the simplest way that we can make a difference is to smile and be kind. A smile and kind words can make the biggest difference to somebody's day. Don't underestimate how much impact a random act of kindness can have on somebody and the positive ripple effect it can create.
Marketing is proud to have UnLtd as its Content Partner. UnLtd brings the Australian media, marketing and advertising industries together to tackle a big issue: undoing youth disadvantage. We urge you to visit unltd.org.au and get involved.
* * * * *
To purchase a copy of the latest issue, or a subscription to Marketing magazine, visit the online shop »
* * * * *
Feelin' more Freel?: The secret sauce to charity and NGO success (it's not money) »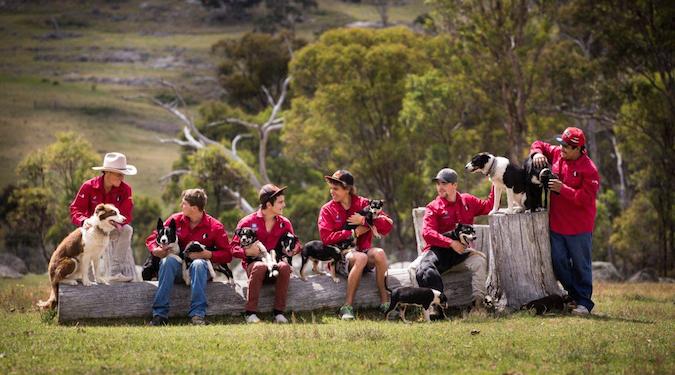 Image credit:rawpixel