Think the new privacy laws don't affect you? Think again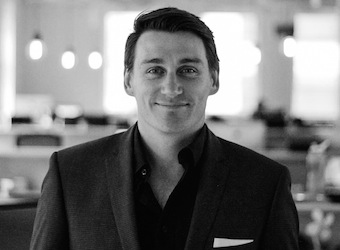 With fines of up to $1.7 million for each infringement, businesses need to make sure they're compliant with the new Australian privacy laws. Cade Witnish outlines the five steps to ensure you're compliant.
It has now been almost six months since significant changes were made to the Privacy Amendment Act – changes that affect the legal obligations businesses and government agencies have with respect to the collection, use and disclosure of personal information.
The aim of these reforms is to encourage an open and transparent management of personal information. The Privacy Commissioner has been empowered with new audit and investigative powers as well as the ability to issue civil penalties of up to $1.7 million per infringement – yet so many businesses are unaware of their new obligations. So what has tangibly changed for your business?
Bringing operations into compliance can be a big job – especially for a digital business where customer information is recorded across multiple platforms, stored across the web and used for several purposes.
Here are five steps to ensure your business is compliant.
Step 1: Reviews
Businesses hit by the new laws must conduct a comprehensive review of their existing (or non-existing) privacy policies. When assessing the current policies, you need to ask:
What data is being collected,
how is it collected,
for what purpose is it collected,
how is it used, and
where is it stored?
You want to evaluate how customer data is currently being dealt with and then map existing processes against the new obligations.
Step 2: Privacy policies
The new laws require businesses to publish a clear, up-to-date privacy policy. At very least it must describe the following:
The methods of collecting and storing personal information,
the purpose of collecting personal information,
information on how to complain about a breach of the Australian Privacy Principles (APP),
a guide for individuals on how they can access and amend personal information, and
notice if the data will be shared with third parties overseas.
So it's not just about getting a generic policy together – it's about formulating and publishing a privacy policy tailored to your business that satisfies the new laws. I would recommend getting some advice from your lawyer at this point.
Step 3: Data collection notifications
The Amendments expand the obligations businesses' have in notifying individuals when their personal information is collected.
Whenever a person makes an online inquiry, a purchase, or provides any personal information whatsoever, you must adhere to a strict set of notice requirements.
Before or immediately after the information has been collected, a notice must be served upon the individual. It should clearly outline:
Notice that the information has been collected,
the purpose of the collection, and
information about whether it will be disclosed to third parties.
You need to ask yourself: how thoroughly is my website complying with this requirement?
Step 4: Unsolicited personal information
Anyone who uses email knows that we receive information never intended for us – spam – it happens all the time.
Under these new laws, businesses are now required to destroy or de-identify any unsolicited personal information that would not have been able to legally obtain. In practice that means destroying most of this material.
To avoid hefty fines, as a business you need to devise and implement a standardised process whereby all such information is quickly and effectively destroyed.
Step 5: Staff training
The Amendments introduce a raft of new obligations and calls for businesses to take a pro-active approach to privacy. Privacy issues will become more and more important as businesses continue to grow, connect and diversify in the globalised world.
Australian businesses must adapt to the new privacy laws at an organisational level by revising privacy policies, data systems, and importantly, training each and every member of staff to manage the privacy responsibilities of the business as a whole.
So ask yourself, what steps has your business taken to ensure you meet all the new requirements?
For more information about the privacy amendment laws and how they affect your business, visit the OAIC.