Big Bird joins the Melbourne Football Club in AFL merchandise partnership
Sesame Street characters are getting a guernsey in the AFL with a new licensing partnership producing a range of co-branded merchandise for infants to adults.
Elmo, Cookie Monster, Big Bird and Sesame Street favourites are showing their colours as Australian Football League fans on hoodies, t-shirts and baby bibs, among other merchandise.
After a successful sell-out range with the Melbourne Football Club, Haven Licensing has announced it will partner with apparel and accessories producer Playcorp to produce Sesame Street co-branded merchandise for 16 of the other AFL clubs.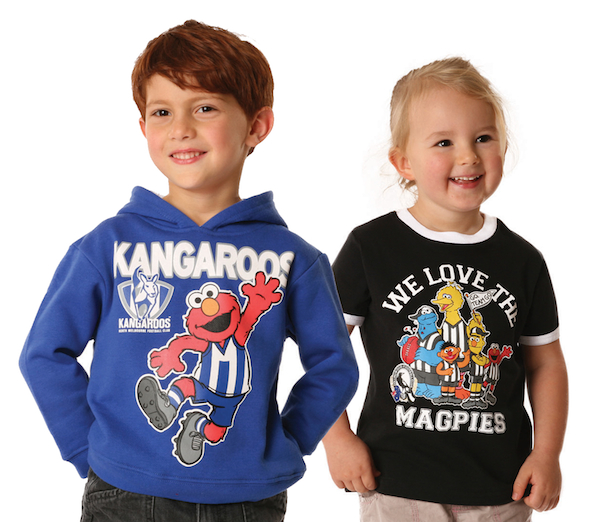 The AFL and Sesame Street partnership has also included meet-and-greets between characters, players and fans at kids coaching clinics.
Melbourne coach Paul Roos also stars in a video in which he announces the club's new ruckman as Big Bird. The AFL and Big Bird video has played on the big screen at major games.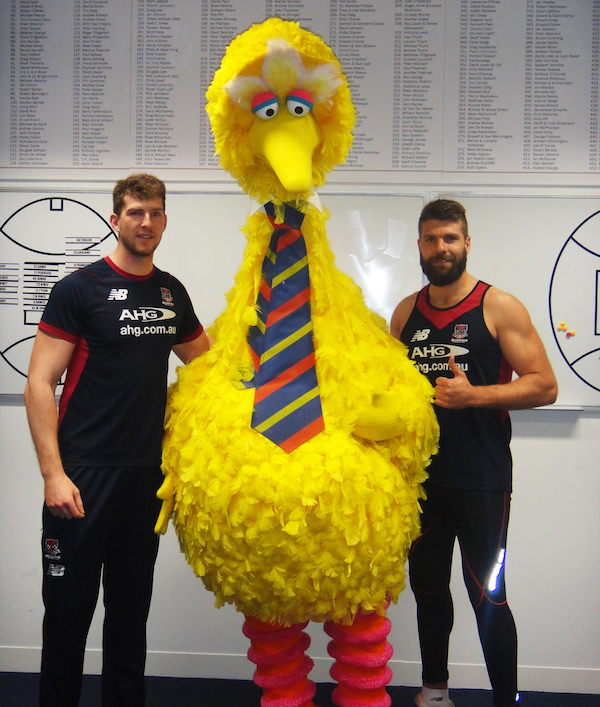 "As advocates of healthy living and active outdoor play, it was an obvious choice to unite Sesame Street with one of Australia's leading sporting codes," said Tom Punch, Haven Licensing managing director. "We're thrilled to be working with the AFL and Playcorp on a project that will appeal to children and parents alike."