TV industry invests in world-first study of television advertising ROI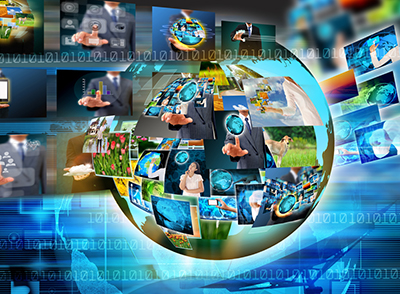 Australia's TV industry is investing $1 million into a world-first study to prove the ROI of television advertising. 
ThinkTV has announced that it has commissioned a landmark study to prove the value and return on investment (ROI) of television for advertisers in Australia.
ThinkTV – which was previously the name of a trade marketing initiative by Free TV Australia but recently became a standalone company – has partnered with Ebiquity UK, an independent marketing analytics specialist, to conduct econometric research that will measure the sales impact and ROI of five media channels including television, radio, press, online and outdoor.
20 of Australia's top advertisers will contribute actual sales and campaign data for the last three years to the $1 million research project.
The 'Payback Australia' study will reveal the returns of each media channel, the effect each medium has on other media in the mix and the sales effect of each channel.
The Australian study was inspired by several studies conducted by Ebiquity in the UK for TV marketing body Thinkbox on the effectiveness of advertising and the return on investment of different media. The Thinkbox study found that TV advertising is twice as effective at creating sales uplift than the next best performing medium.
"Unlike other studies that analyse already modelled data, this research is using actual data from advertisers to provide a clear and consistent view of the return on investment of different media. The research will provide the market with robust industry benchmarks for a variety of categories and gives advertisers the tools to optimise their media investments effectively and efficiently to drive bottom line success in their businesses," says ThinkTV CEO Kim Portrate.
"Rather than top of the sales funnel traditional metrics, such as brand preference and awareness, the study will quantify the dollar return on investment advertisers can expect for each dollar they spend.
"With increasing pressure on marketing budgets, understanding TV's return on investment has never been so important."
The first leg of the study will focus on the fast moving consumer goods category, with some of Australia's largest advertisers, including Unilever, Kimberley-Clark, Goodman Fielder, Sanitarium and Lindt participating.  The study will use econometric modelling techniques to quantify the performance of key media and explore each medium's role in the customer path to purchase.
Ebiquity UK's head of effectiveness Dr Nick Pugh, who will lead the Australian study, says: "The traditional approach to marketing effectiveness is backward looking – did it work? We like to use our analysis in a forward facing way to ensure clients can put our findings into practice in their marketing plans."
The full  study is expected to be completed by the first quarter of next year.
ThinkTV is a marketing and technology development company formed in July 2016 with founding members Nine Network, Seven Network, Network Ten and Multi Channel Network/Foxtel.