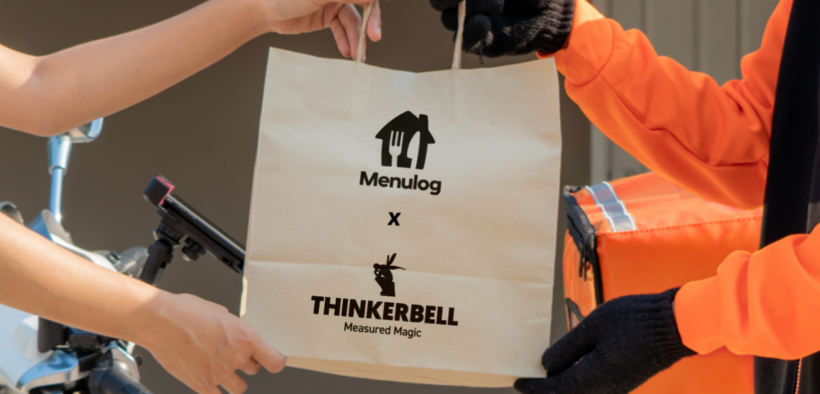 Food delivery service Menulog has appointed Thinkerbell its creative partner after an agency review. This follows a successful partnership in 2022 which saw the agency develop a series of local ads to complement the global 'Did Somebody Say' campaign.
Thinkerbell will assist with strategy, creative, earned and owned content going forward.
Menulog marketing director Simon Cheng says, "we're looking forward to working with Thinkerbell to really drive value for our local restaurant/business partners and customers, as well as developing ideas that exemplify the Menulog difference."
An award-winning response
Menulog was founded in Australia in 2006, but after its $855 million acquisition by then UK-owned company Just Eat in 2015, joined a global network of food delivery services. 
In 2020 the memorable 'Did Somebody Say' musical campaign featuring Snoop Dogg launched across Just Eat Takeaway's brands, created by UK-based agency McCann London. Last year, an evolution of the jingle starring Katy Perry debuted for Menulog during the opening State of Origin match, with the "annoying" ad provoking the ire of many viewers. 
Thinkerbell were enlisted to come up with a response by the second game two weeks later: a contrasting series of ads featuring retired rugby player Wendell Sailor completing mundane activities like reading a book and sleeping.
Menulog took out Nine's State of Originality award, given to the brand making best creative use of the event each year, for 'Wendell Sailor Brushing His Teeth'.
"We've loved helping Menulog deliver the unexpected and common attention in 2022," says Thinkerbell's chief thinker Adam Ferrier. 
"We look forward to further unleashing the Menulog brand in Australia."
Slim pickings for food delivery companies
In the post-pandemic world of revitalised in-person dining, high inflation and elevated interest rates, food delivery services have struggled. In late 2022 Menulog rival Deliveroo withdrew from the Australian market and grocery delivery startup Voly collapsed.
Menulog itself announced a downsizing at its Sydney head office in November, after a "skew towards the number of management and support roles."
In a written statement at the time, a Menulog spokeswoman said, "to ensure we are operating as efficiently as possible, we have taken the difficult decision to reduce the number of those management and support roles."
For 2023, Cheng says the company's focus is on "consistently expanding" its range and quality of service, aiming to achieve growth.