Top three 'meaningful brands' Woolworths, Google and Coles attract stronger profits, engagement and awareness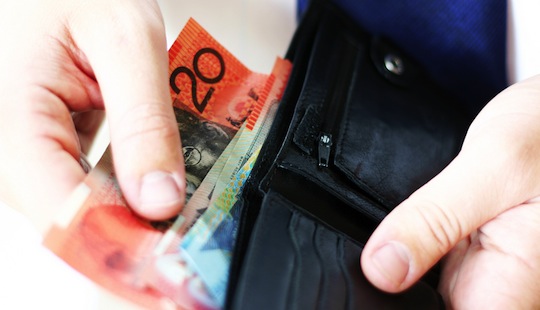 Top scoring meaningful brands on average gain 46% more share of wallet than low scoring brands, a Havas Worldwide study has revealed. Local big supermarket chains Woolworths and Coles make up the top three this year along with global search engine Google. 
The 'Meaningful Brands' study found brands that contribute to quality of life tend to deliver stronger business results. Brands deliver better performances across profitability, consumer engagement and brand awareness.
A meaningful brand is one that impacts on customers' sense of personal and collective well-being and improves quality of life.
Meaningful brands outperform the stock market by 133%, with the top scorers delivering annual returns of almost 12%. These brands deliver double the marketing KPI outcomes than lower scoring brands.
The Havas Worldwide study looked at 1,000 brands across 12 industries, surveying 300,000 people across 34 countries.
Havas Worldwide's top 10 meaningful brands in Australia for 2015:
Woolworths,
Google,
Coles,
PayPal,
Kellogg's,
Samsung,
Microsoft,
Vegemite,
Milo, and
Visa.
Consumer electronics brands most commonly appealed to emotional well-being, self-expression and social connection. Supermarket giants relied on marketplace outputs and meeting functional needs. FMCG brands such as Kelloggs, Vegemite and Milo appealed to personal well-being promises.
PayPal taking the fourth spot shows that smaller brands can still go up next to global brands.
Senior director of marketing, Leanne Sheraton, said PayPal was "living and breathing proof that creating meaning for consumers can deliver long-term business benefits".
Imogen Hewitt, head of strategy for Havas Media Australia said:
"Locally, we've seen a real mix of brands and products featuring on the 2015 Meaning Brands list. So, while there is no 'one size fits all' solution, there is a clear benefit for brands when they can offer consumers something that improves their own lives or the lives of those within their communities. It's great to understand this relation but it is greater still to know what to do about it, and that's what the meaningful brands study does for us."
Almost two thirds of Australians believe brands should play a role in improving our quality of living and well-being. But almost 70% of Australians feel brands are not working hard enough to contribute to improve our personal or collective well-being, or deliver improvements in the marketplace.
The study suggests levels of meaningfulness for brands has massive potential to grow in Australia from its current rate of 29%.
"The most successful brands are those that create meaning and value by delivering on their promises to consumers," said Hewitt.