Top10 film ads of 2012-13 (from the cream of Cannes)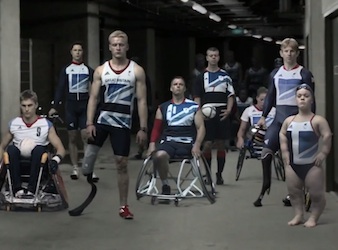 They certainly had a lot to choose from at the Cannes Lions, with just 0.4% of all of the film submission this year being awarded a Gold Lion. Of that, three were awarded a Grand Prix. 38 Silver Lions and 70 Bronze Lions were handed out to what was another truly inspiring show of creativity, humor and originality.
Australians featured heavily in the top awards, with McCann Melbourne's 'Dumb Ways to Die' being awarded a Grand Prix in the film category (and a record-smashing number of other categories) and Clemenger BBDO Melbourne's 'Beer Chase' for Carlton Draft bringing home a Gold Lion as did GPY&R Melbourne's 'Tumble' for Schweppes.
Here, from the cream of the film and film craft categories, are our picks for the 10 best commercials of the past year:
Channel 4 Paralympics – Meet the Superhumans
Created by: 4Creative, London
Watch it here: http://youtu.be/kKTamH__xuQ
Dove – Real Beauty Sketches
Created by: Ogilvy Brazil, São Paulo
Smart Fortwo – Offroad
Created by: BBDO Germany, Berlin
Southern Comfort – Whatever's Comfortable: Beach
Created by: Wieden + Kennedy, New York
Carlton Draught – Beer Chase
Created by: Clemenger BBDO, Melbourne, Australia
Dove – Camera Shy
Created by: Ogilvy & Mather, London
Ikea – Playin' With My Friends
Created by: Mother, London
Old Spice – Muscle Music
Created by: Wieden + Kennedy, Portland
Schweppes – Tumble
Created by: George Patterson Y&R, Melbourne, Australia
Metro Trains – Dumb Ways To Die
Created by McCann Melbourne, Australia