Top10 most adorable animal commercials of all time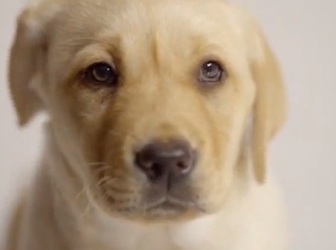 Something very strange happens whenever a baby animal appears on a screen. An almost involuntary response takes over, forcing even the most stoic of individuals to begin to ooh and ahh over a puppy dog getting itself in a right mess with a ball of wool.
Marketers and advertisers alike cottoned on many years ago to this unusual phenomenon, making infant animals and anything cute and cuddly a predominant feature of many brand mascots and commercials over the years.
Marketing mag is currently playing host to a lovely work experience girl, Oriana, this week, and as one of her assignments for us she has put together (with the help of the Marketing team) her top ten list of the most adorable animal commercials of all time.
Below there are enough bunnies, puppies and kittens to keep your heart warm for the rest of winter. Enjoy.
#1 Ibis Snuggling Bunnies 2013
#2 Cottonelle Kleenex Toilet Paper 2010 
#3 American Express Commercial featuring Ellen DeGeneres 2006 
#4 Dulux Dog TV Commercial 2011
#5 Bud Light Super Bowl Ad – Rescue Dog 2012
#6 Pedigree Dogs ad shot at 1000 FPS
#7 Duracell Australia Bunny ad 1988
#8 Budweiser Super Bowl Ad — Clydesdales: Brotherhood 2013
#9 Samsung Infuse 4G Real Colors Test – Kitten commercial 2011
#10 Brivis Heating Ad – Ducks