Tourism Australia enlists David Attenborough to promote Great Barrier Reef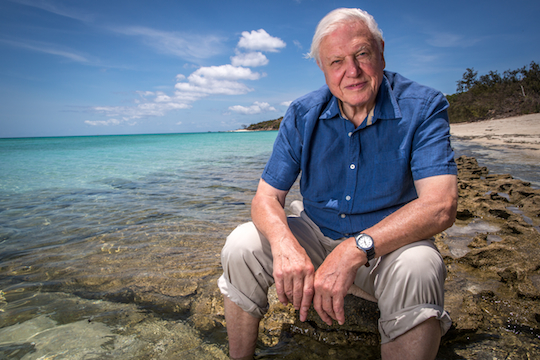 Tourism Australia has partnered with Atlantic Productions to bring legendary documentary presenter David Attenborough to the Great Barrier Reef as part of a renewed push to promote Australia's aquatic and coastal experiences.
Attenborough's three-part documentary is expected to air in early 2016 across more than 130 countries.
Attenborough spent three weeks on the Great Barrier Reef filming the series, including spending time aboard one of the world's most advanced research vessels. The series is set to focus on the latest cutting-edge technology and science to help audiences further understand the reef.
Project producer, Atlantic Productions CEO Anthony Geffen, said the project was "intended to go beyond a documentary series" to inspire viewers through ground-breaking digital content.
Tourism Australia Managing Director, John O'Sullivan said research had revealed that the Great Barrier Reef was one of the greatest drivers of international visits to Australia, attracting more than 1.9 million visitors a year. Tourism is responsible for 90% of the direct economic contribution in the region.
"The Great Barrier Reef is a huge part of our destination appeal, with consumers in the UK, US, Singapore and Japan actually ranking it as their number one most appealing Australian attraction," Sullivan said.
"It's vital that we continue to show the world why our aquatic and coastal experience are so unique, and this film will undoubtedly help tell that story to a truly global audience in an authentic and engaging way."
Tourism Australia is planning to take advantage of the project's video, digital, print and PR assets to translate the global exposure into more visits.
Atlantic Productions has collaborated with Attenborough since 2009 on films that have reached more than 1 billion people in more than 150 countries.
Attenborough said:
"The most exciting natural history experience of my life was the first time I dived on a coral reef [in 1957]. Being on the reef is a revelatory, thrilling and unbeatable experience and with this project we're going to be able to share it with millions."